"Kitty suddenly finds herself living another life in an alternate world."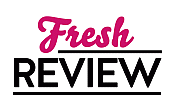 Reviewed by Leanne Davis
Posted December 20, 2014

Science Fiction Alternate History | Romance Science Fiction
Due to her experiences during the birth of her daughter, Kitty has always been aware that there are alternate timelines. During a cricket match while visiting Australia, Kitty manages to thoroughly antagonize the Prime Minister. When she hits her head, Kitty wakes up in an alternate reality where there are no aliens and she is married to Charles Reynolds, her best friend.
When someone tries to kill Kitty and her three children, Kitty takes charge. Only through all her experience, is she able to evade the killers.
At the same time, the Kitty who is married to Chuckie finds herself in an alien world. Not only is she married to one, the man she loves is mourning the recent loss of his wife. However, she may be able to save the relationship with Australia that the US so badly needs. She will also be able to identify the Mastermind. Something no one else has been able to accomplish.
At first, I had a little trouble telling which reality I was reading. It should have been easy since each chapter alternated. The Kitty who is married to an alien, Jeff, generally has an easier time adapting to her change in situation, although there is great concern about how she will get home.
The Kitty who isn't used to dealing with aliens and life or death situations has a little more trouble but she comes through it all. Digging deep, she learns she has more inner strength than she knew.
As always, Ms. Koch has written a fast paced, action adventure that demands the readers entire attention. I started UNIVERSAL ALIEN too late to finish it one day and it was really hard for me to put down, knowing that I wouldn't be able to read it again until after I finished a full day's work. I love this series but this book especially tugged at the emotions with each version of Kitty dealing with different losses. There were still plenty of humor to balance the sadness.
I'm amazed at the intricacy of the writing at the same time I'm exhilarated by the fast pace. UNIVERSAL ALIEN is an exceptionally satisfying read.
SUMMARY
Universal Alien is the tenth installment in Gini Koch's action-packed and hilarious Alien series and the thrilling follow-up to Alien Collective.
The process of saving her planet Ė yet again Ė is violently interrupted when Kitty is thrown into an alternate reality.
---
What do you think about this review?
Comments
No comments posted.

Registered users may leave comments.
Log in or register now!