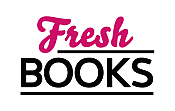 Great new reads in September
"Cryptids, Furry Friends, and a Bigfoot Hunter!"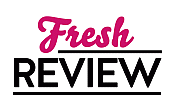 Reviewed by Jennifer Barnhart
Posted December 17, 2014

Meet Blizz Richards and his big family. Family of Bigfeet, that is. His family, and creatures like him, have promised to never be seen by the outside world. Blizz and his family are gathering for the Family Reunion, and one Bigfoot hunter will ruin it all if he can get proof that Bigfoot really does exist. Can Blizz and his friends protect his family?
THE YETI FILES #1: MEET THE BIGFEET by Kevin Sherry is a fun and furry search through the woods with Blizz, his friends, family, and a Bigfoot hunter. Written for grades 2-5, THE YETI FILES #1: MEET THE BIGFEET introduces the world of cryptids, hidden animals whose existences has never been proven, with light- hearted humor, fun artwork, and furry friends. Blizz talks directly to the reader, as a friend, and introduces him or her to his world, and shows the reader his cool world that is filled with friends and family. He might be hiding from the world, but he isn't alone! The tone is friendly, open, and still introduces new words like cryptid, cryptozoologist, and rogue, challenging the reader while providing enough context to supply the meaning.
The drawings and the funny labels on each page are entertaining and let the reader linger on each page, looking for hidden jokes. THE YETI FILES #1: MEET THE BIGFEET is full of humor, furry friends, family fun, and discovery. Children age 7-10 will love spending time with Blizz and his family at their Family Reunion! I hope we'll see more of Blizz as he travels to see his friends around the world. I would love to see Nessy!
SUMMARY
A hilarious new chapter book series from the bestselling author/illustrator of I'M THE BIGGEST THING IN THE OCEAN. Blizz Richards is a great guy, a caring boss, and a loyal friend. Oh, yeah...he's also a yeti! He's made it his life's mission to study cryptids like him, hidden animals who have taken a powerful oath to never be seen by the outside world.
So when a photo of Cousin Brian becomes a media sensation, Brian can't handle the guilt and disappears. But it's time for the annual Bigfoot family reunion, and it won't be the same without him. Luckily, Blizz and his devoted team are on the case. Can they find their furry friend before their secret gets out for good?
In Kevin Sherry's hilarious new illustrated series, you'll meet a wide array of weird and wacky cryptids, from goblins and Goatman to skunk apes and Sasquatch--animals that you don't believe exist. And it's up to Blizz to keep it that way!
---
What do you think about this review?
Comments
No comments posted.

Registered users may leave comments.
Log in or register now!