"They both accept the challenge ... now who will win?"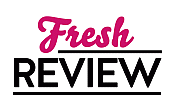 Reviewed by Annetta Sweetko
Posted December 13, 2014

Contemporary Novella / Short Story | Romance | Holiday
Newspaper reporter, Holly Morgan, finds herself in a bit of a fix. Doing a favor for a relative has her deep in Accidental Pleasures. That aside she learns he does not like Christmas but he doesn't like reporters much either. Two strikes against him in her book. What does a girl have to do to change his mind about both ... challenge him of course; cause this guy ticked off the WRONG HOLLY this time.
Texas Senator Josh Griffin is in town for a fund-raiser; the usual shake a few hands, eat dinner and get back home. When his escort arrives he is very intrigued, she is beautiful and intelligent so the night might not be a bore after all. He is shocked to find that she is there to help him hide the fact that he is gay. Whoa ... little bit of a mix up here and after proving very nicely that she has the wrong impression, he loses her. And when he does find her again there is still a lot of mystery going on and she would have to have an issue with his phobia of Christmas. He will accept her challenge ... gladly ... and he likes to win.
With sparks flying all around can Holly help Josh face his reasons for hating the holiday or is it beyond the magic of the season to get through to him?
WRONG HOLLY is another Accidental Pleasures offering by author Geri Foster. This one boasts a Christmas theme but add to that a good touch of sexual tension that is kicked along by two people who don't trust each other and you have WRONG HOLLY. I loved the misunderstanding that led to the date and how they kept sniping at one another. They resolved the gay thing very quickly but when she challenges him to putting more effort into the holiday duties he was performing I thought it was great how he turned the tables on her. Ms. Foster has a way of making her characters likeable (even if you want to give them a swift kick ever once in awhile) and putting them in situations you can only shake your head at and wonder...how did she come up with that? Hopefully she will keep coming up with her accidents and I will keep reading them.
SUMMARY
Newspaper reporter Holly Morgan loves everything about Christmas. As a favor to a relative, she agrees to attend a holiday party with a mystery man who needs to hide his sexual preference.
Texas Senator Josh Griffin is in town for a fund-raiser and to shake a few hands. When his beautiful escort shows up, he's more than intrigued. Until she confides the only reason she's at the party is to help him hid the fact that he's gay. Josh is determined to prove her wrong.
After a magical night together, Holly decides to show Mr. Humbug what he's missing. Sparks fly when she throws out a challenge and he picks up the gauntlet. He will accept, but she has to participate. Now they both have something to prove.
Can the Christmas Spirit survive in a fearful heart? Will Holly show Josh that once a year miracles happen, or will they say good-bye forever?
---
What do you think about this review?
Comments
No comments posted.

Registered users may leave comments.
Log in or register now!