"Readers looking for a story with both sex and substance will love ROCKY MOUNTAIN ROMANCE!"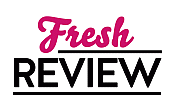 Reviewed by Miranda Owen
Posted November 29, 2014

ROCKY MOUNTAIN ROMANCE is Book seven in Vivian Arend's Six Pack Ranch series. Even though this book is part of a series and also the first book I've read by Vivian Arend, I was still able to enjoy ROCKY MOUNTAIN ROMANCE without having read the previous stories in this series. However, since I enjoyed it so much, I look forward to reading the other books -- particularly Mitch and Anna's story. So many of the supporting characters draw my curiosity and make me look forward to their stories to be told -- like Lee and Rafe.
There are two major things going on in ROCKY MOUNTAIN ROMANCE -- Melody's struggle to be taken seriously as a professional vet, and Melody and Steve rekindling their romance. For me, both stories are compelling and instantly pulled me in. After reading the book description, I worried that Steve would be your typical womanizer. I was happy that he ended up being a much better and more complex character than that. The Steve that Melody knew about a year ago was not a bad guy, but he wasn't as mature as he is now and he wasn't very present in his relationship with Melody. I love Steve's introspection, his ability to see things about himself he wants to change and that he puts that into practice. From the moment he meets Melody again, he gives her the attention and space she needs, as well as offering a shoulder to lean on, and seeing to all her sexual and emotional needs. The extremely spicy and erotic encounters they have in ROCKY MOUNTAIN ROMANCE are very hot.
The other thing that makes ROCKY MOUNTAIN ROMANCE so entertaining are the fabulous, three-dimensional characters. Vivian Arend makes each character in ROCKY MOUNTAIN ROMANCE just as interesting as the two main characters and has them contribute greatly to the overall story. Steve's family plays a big part in this story, and getting to know them helped define Steve. The banter between the family members is fun and makes the story more enjoyable.
ROCKY MOUNTAIN ROMANCE is a character-driven and extremely hot romance. Steve is the total package -- caring, sexy, funny, and he's a singing cowboy too. He and Melody fit well together and you can't help but root for them. Readers looking for a story with both sex and substance will love ROCKY MOUNTAIN ROMANCE. I eagerly await the next installment and will hunt down the earlier ones.
SUMMARY
It took a spectacularly embarrassing break-up to knock Steve Moonshine Coleman off his lazy butt. In the ten months since that night, he's changed his ways. Now that Melody's back in town, it's time for this sweet-talking cowboy to convince her to get back in the saddle with him.
A return to her veterinary position in Rocky Mountain House was always in the cards for Melody Langley. Getting back together with Steve? Never part of the plan. He had lots of potential but zero ambition, and there's no way she'll accept anything less than a man who can keep up with her, in and out of bed.
But the new-and-improved cowboy is impossible to resist, so Melody issues a challenge. Three months to prove he's reformed. Three months of Steve orchestrating one sexual indulgence after another—‪wicked distractions from the old boys' club Melody faces at work and Steve's growing responsibilities‬.
He's got one shot to prove with more than words what's in his heart and soul.
Warning: Fifty percent less angst, twice as much filthy-talking, dirty-daring cowboy. Get ready for a whole lot of make-your-knees-weak wooing from a man intent on proving he's got what it takes, and the woman ready to push him way past his limits.
---
What do you think about this review?
Comments
No comments posted.

Registered users may leave comments.
Log in or register now!