"Summer Sweet Romance Confronts Other Timeless Issues"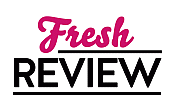 Reviewed by Diana Troldahl
Posted September 22, 2014

Sienna and Austin find something special on Tybee Island the summer before their first year at college, beyond the sweetness of a summer fling.
Laura Johnston's first novel is a very much better than average young adult romance. Although she writes from a Christian perspective, it avoids any hint of preachiness or heavy handed morality lessons guised in fiction. Instead she provides a story with great depth with echoes I expect to last quite a while for me.
The one issue I had is when Sienna did something in anger that would have logically been damaging to her younger brother, throwing out something that was a reminder to him of their dead father. Although I fully expected the consequences of that act to be woven into the story, it never arose, leaving me with a slightly dissatisfied feeling despite the otherwise moving conclusion.
Full confession here. REWIND TO YOU was a very difficult read for me. I lost my father not long ago and the death of Sienna's father is central to the plot, bringing back a large helping of sadness. Despite this the strength of the story kept me going, and in the end, perhaps I found some healing as a result.
REWIND TO YOU is at heart a summer-sweet romance but the issues it confronts of forgiveness, loss and the value of following one's heart are timeless, making this a terrific choice for anyone's bookshelf, not only the young adults toward whom it is targeted. Laura Johnston's next book, Between Now and Never is due out in March 2015.
SUMMARY
One last summer before college on beautiful Tybee Island is supposed to help Sienna forget. But how can she? This is where her family spent every summer before everything changed, before the world as she knew it was ripped away.
But the past isn't easily left behind. Especially when Sienna keeps having episodes that take her back to the night she wants to forget. Even when she meets the mysterious Austin Dobbs, the guy with the intense blue eyes, athlete's body, and weakness for pralines who scooped her out of trouble when she blacked out on River Street.
When she's with Austin, Sienna feels a whole new world opening up to her. Austin has secrets, and she has history. But caught between the past and the future, Sienna can still choose what happens now
---
What do you think about this review?
Comments
No comments posted.

Registered users may leave comments.
Log in or register now!