"All the beautiful redheads are in danger!"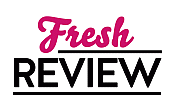 Reviewed by Dot Dittman
Posted September 21, 2014

True Crime | Romance Suspense | Suspense
This is the first book that I have read by Catherine Coulter. I don't know where I have been, since POWER PLAY is the eighteenth book in her FBI Thriller series! I didn't exactly feel like there were chunks of information missing by not reading the previous books; the story still stood alone. There were, however, references to the characters' pasts which intrigued me. I will probably look up some of the previous books.
The plot moves along rapidly, or I should say the plots move along rapidly. There are two main storylines involving two separate cases. Both cases are quite nerve-racking and the jumping back and forth between them creates confusion and tension. But I have no complaints; this is what a book in the "thriller" genre is supposed to do.
Natalie Black, a U. S. ambassador to England, is a victim of one disaster after another. Her fiancé dies in a car crash; she is attacked by someone in England, and the British press even starts to hint that she is responsible somehow for her fiancé's death. She returns to the United States and the attempts on her life continue...
In the second story line, Sherlock and Savich, a married couple who also happen to be FBI agents, have a psychopath following them and planning their murder as revenge for the deaths of members of his family.
Back to Natalie Black--who has a beautiful sportswriter daughter named Perry who is also under fire--possibly because of her mother's situation? Add in a super hot FBI agent named Davis Sullivan who is assigned to guard Perry, and there is an exciting sub-plot.
As I mentioned before, the storyline progresses smoothly but rapidly. A few times, in the beginning, I had to go back and clarify names. As the story progressed, the characters' personalities became clearer and I had no trouble discerning them from each other. Ms. Coulter has the power to create heroes that are likeable and easy to sympathize with. She also creates villains that are amazingly flawed. She does keep some people a mystery until the end and when she makes her final play, it finally all makes sense.
I intend to read some of Catherine Coulter's previous books and since she set up the next one so enticingly in the epilogue, I will probably read The Lost Key too!
SUMMARY
#1 New York Times–bestselling author Catherine Coulter returns with the newest full-throttle adventure in the FBI series featuring Dillon Savich and Lacey Sherlock.
Natalie Black, the U.S. ambassador to the Court of St. James, has returned to Washington, her job in jeopardy. Her fiancé, George McCallum, Viscount Lockenby, has died in a car accident, and mysterious rumors begin that she's responsible begin to surface: she broke off the engagement and, heartbroken, he killed himself. Then someone tries to force her off the M-2 outside London. Again, rumors claim it was a sympathy ploy. When she returns to the United States, she's nearly killed when a car tries to mow her down while she's out for a run. No one believes her except FBI Special Agent Davis Sullivan.
Meanwhile someone is following Sherlock. A stalker? Then someone tries to shoot her from the back of a motorcycle, but the assailant gets away. Sherlock next gets a call from an Atlanta mental hospital warning her that Blessed Backman has escaped. This is not good news. Blessed is a talented psychopath out for revenge against the agents, primarily Sherlock, whom his dying mother begged him to kill since she and Savich brought down her cult.
How to find out who's trying to kill the ambassador to the U.K.? How can they get their hands on Blessed Backman before he succeeds and kills Sherlock? The clock is ticking and the danger intensifies . . .
---
What do you think about this review?
Comments
No comments posted.

Registered users may leave comments.
Log in or register now!