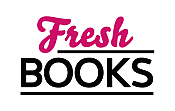 Sweet Romance + Thrilling Intrigue = February Best Reads
"Tightly-wound small town thriller with romantic elements"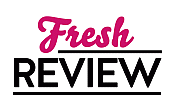 Reviewed by Make Kay
Posted September 14, 2014

Romantic suspense author Christina Dodd moves even further into thriller territory with her latest release, VIRTUE FALLS. This is book one in the Virtue Falls series, which also contains a novella, The Listener. For the first third of the book, there were a large number of seemingly unrelated threads, and the plot lines seemed disjointed and confusing to me, enough so that I contemplated not continuing to read. However, as the book progressed, Dodd deftly wove these seemingly disparate threads into a dense tapestry of tension and mystery. There's a touch of romance, and a hint of mysticism flavoring some parts as well. The mystic parts were a distraction to me and did not seem to add anything that advanced the story, and I wonder if they are there to set up the next book in the series.
Elizabeth Banner is a young geologist working in the isolated northwest coastal town of Virtue Falls. When Elizabeth was four years old and living in Virtue Falls, she witnessed her mother's brutal murder. Her father was convicted of the crime and Elizabeth was sent off to be raised by dour relatives, without love. Elizabeth is presented as a stiff, awkward misanthrope who doesn't understand how to interact with others, reminding me of Temperance Brennan in the TV show Bones, which I love. Half of the fun of reading about Elizabeth is watching how socially inept she is, which creates all sorts of entertainingly bumbling interactions.
Shortly after arriving in the little town for her scientific research, a devastating earthquake and resulting tsunami strike the region. The earthquake reveals a long- buried secret which may demonstrate that Elizabeth's father is innocent. Elizabeth's ex-husband Garik Jacobsen is an FBI agent who drops everything to rush home to Virtue Falls to take care of his beloved elderly mother. Garik uses his investigative skills to help Elizabeth, as they work together to solve the deadly mystery. Elizabeth and Garik are forced to confront the miscommunication and lack of trust that drove them apart the first time. Dodd's longtime romance fans will enjoy this part of the tale, although beware, it only makes up a smart part of this complex story. The tension slowly is ratcheted up as Elizabeth and Garik scramble to decipher the clues and reveal the real killer before Elizabeth becomes his next victim.
There are a huge number of suspects in the insular town for the role of murderer. The character types felt almost like caricatures, although Dodd is a talented enough writer to make them feel fairly fresh to me. There is the incompetent sheriff who mismanaged the original murder, the narcissistic local artist with his controlling wife, and the hippie running the local diner. Dodd assembles a large cast of stereotypical quirky small town characters that do enliven the novel and provide lots of fun red herrings. I do hope, however, that for her next book Dodd returns to her usual romantic suspense style.
SUMMARY
Twenty-two years ago, the beautiful Misty Banner was brutally murdered in her home in Virtue Falls, Washington. Her daughter Elizabeth, four years old at the time of the murder, has lived her entire life believing that her father committed the crime.
Now, two decades later, Elizabeth is back in Virtue Falls and hoping to find out the reasons behind the murder. What she never expects to learn, though, is that her father was innocent all along. In fact, the real killer is still out there. And Misty was not his only victim...
---
What do you think about this review?
Comments
No comments posted.

Registered users may leave comments.
Log in or register now!