"Espionage & Seduction--Perfect Summer Read"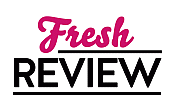 Reviewed by Susan Gorman
Posted August 23, 2014

Juliana Gray has written a fast-paced adventure about a Princess in hiding which takes place in Germany, England and Italy. I loved the descriptive tone, the attention to details, the espionage , the romance and all of the characters.
After a political uprising, Princess Luisa and her two sisters were forced to flee their country and go into hiding. Their uncle, the Duke of Olympia, spirited the princesses out of the country, separated the three sisters and has hidden them from their enemies. The Duke is plotting for Luisa to regain control of her country. As part of Olympia's grand scheme, Luisa convincingly masquerades as a man. She applies and is hired by the Earl of Somerton to serve as his secretary. Somerton is an angry man. He has a reputation as a lethal spy and rogue and he is consumed with plotting revenge against his wife and her lover.
The relationship between Somerton and Princess Luisa drew me into the story and kept me reading. I was intrigued by their relationship and surprised that this unlikely couple was at the heart of the novel. Somerton is an edgy man with trust issues. He is paired with the loyal, practical Princess Luisa who has known only kindness in her life. After several close calls with death, it became clear that Olympia made a wise choice placing Luisa in the home of the master spy after the political coup de'etat.
I enjoyed all of the scenes with the Duke of Olympia. What a cagy and humorous character! His plans and schemes drove the storyline forward. There is just the right amount of subterfuge , adventure and romance in the novel and Olympia is at the heart of it all! Just when I thought I knew what Olympia was planning, our hero and heroine were presented by an unexpected obstacle that they needed to overcome. Nothing went smoothly for them.
Juliana Gray's fast paced writing style kept me reading until very late into the evening. I was invested in the characters and their story . I read the last four chapters in one sitting to finish the book. I will mention that Ms. Gray added a special character in the novel, Luisa's corgi, Quincy. I own several corgis and the author was spot on with her description of the inquisitive nature of the breed ,their loyalty and humor.
This is the first novel by Juliana Gray that I have read . HOW TO SCHOOL YOUR SCOUNDREL is the final book in the A Princess in Hiding series. It can be read as a stand alone novel I plan to purchase the other two books in the series
SUMMARY
Three intrepid princesses find themselves targets in a deadly plot against the crown—until their uncle devises a brilliant plan to keep them safe...
Princess Luisa has devoted her life to duty, quietly preparing to succeed her father as ruler. Nothing, however, primed her to live on the run, disguised as a personal secretary to a notorious English scoundrel. The earl is just the man to help her reclaim her throne, but Luisa is drawn to her powerful employer in ways she never imagined…
Philip, Earl of Somerton, has spent six years married to a woman in love with another man—he refuses to become a fool due to imprudent emotions ever again. Only, as his carefully laid plans for vengeance falter, fate hands him hope for redemption in the form of a beautiful and determined young princess who draws him into a risky game of secrets, seduction, and betrayal. And while his cunning may be enough to save her life, nothing can save him from losing his heart…
---
What do you think about this review?
Comments
No comments posted.

Registered users may leave comments.
Log in or register now!