"In Sugar Grove no one knew that maple syrup could be so deadly!"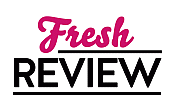 Reviewed by Teresa Cross
Posted August 23, 2014

Mystery Cozy | Mystery Amateur Sleuth
Unlike a lot of mysteries that I have read, the main character, Dani Greene in Jessie Crockett's MAPLE MAYHEM, is not your typical heroine, which makes for a hilarious story. For one she is shorter than average, very youthful, and has very little experience with men. At least that is what her sister and most of the townspeople would tell you. Everyone is looking out for Dani and giving her advice on Graham who is a conservation officer and has an interest in her. But he is not the only one with eyes for her. While trying to see where things stand with Graham, Knowlton has been doing everything possible to make her his wife.
However, Dani is trying to get to the bottom of some vandalism of some of the locals syrup productions. She was heading a cooperative group with some of the locals that will help cut the cost of production but someone does not like her ideas. What started out as a vandalism investigation turns out to be a murder investigation killing off the one person that everybody thought was responsible. With the resistance of support at times from the officer that was left in charge, Dani is now trying to solve the mishaps to everyone's properties as well as a murder without getting herself in a sticky situation.
MAPLE MAYHEM written by Jessie Crockett is one novel that will have you chuckling throughout its humor. Dani has a way of making light of even the gloomiest problems. The Sugar Grove Mysteries is a new mystery series with MAPLE MAYHEM being the second. Here is one reader that is hoping there is more to come. I have fully enjoyed reading this mystery and had no way of imagining who Crockett's villain would be at the end. What a surprise!
MAPLE MAYHEM is a great novel about a small town that is full of surprises, great characters, and maple syrup. All you need to bring with you are the pancakes and a sense for adventure.
SUMMARY
In Sugar Grove, New Hampshire, people are serious about their maple syrup—especially Dani Greene, whose family owns the Greener Pastures sugarhouse. But when murder disrupts the small-town sweetness, Dani pores over clues to draw out a killer... Despite being a fourth-generation syrup maker, Dani isn't stuck in the past. She's starting a new agricultural cooperative that reduces costs for every syrup producer who joins. Everyone considers it a sweet deal except the die-hard curmudgeon Frank Lemieux—and when a saboteur starts targeting supporters, everyone suspects Frank. But it turns out they're barking up the wrong tree when Dani finds Frank murdered in his own sugarhouse. As the sabotage continues, she realizes that Frank was framed. With the help of her family, and a handsome official from the Fish and Game Department, Dani must catch the killer before another syrup maker kicks the bucket.
Excerpt
I slid out from behind the wheel and gently closed my car door. It had taken weeks for the local mechanic to repair my baby after it lost a cage match with a cassowary but it had been worth the wait. If anything, my vintage MG Midget was looking, and driving, better than ever. All those weeks of tooling around in the fam- ily's dreaded spare car, the Clunker, had been worth it. I gave the convertible's soft top a little pat and let my fin- gers run along the smooth shiny new turquoise paint, then headed into the most photographed building in New Hampshire for some breakfast.

Jessie Crockett

To the best of all local knowledge, the Stack Shack is the only pancake stack shaped building in the world. It's been featured in travel magazines, cooking magazines, and even a book of odd buildings. The place is built with enough curves and layers to make any structural updates intimidating and costly, which is why Piper was able to buy it on the cheap when she was barely out of high school. She loves the Stack, which she knew she wanted to own and run ever since the first time her parents took her there for breakfast as a small child.

It's conveniently located just off Sugar Grove's main street with plenty of on- and off-street parking, which it needs. The Stack, as it's called by locals, is standing-room-only on weekends and holidays. It gets crowded to capacity on weekdays at breakfast and lunch, too.

The smell of fried potatoes and sizzling bacon filled the air. I glanced up at the specials written on a section of wall covered with chalkboard paint in the shape of a maple leaf. Piper stood behind the counter, a coffeepot in her hand, looking for all the world like she'd lost her best friend. Which I knew for a fact she hadn't since I was standing right in front of her.

"So what's good this morning?" I asked. Piper looked up from staring at the laminate counter in front of her like it held the answer to all the world's problems.

"Nothing." Piper always had a great suggestion for ordering off her menu. She never said nothing. If the spe- cial didn't seem all that special, you could be certain the pancakes would be.

"That doesn't sound like you. What's up?" I hoisted myself onto a stool at the counter and gave my friend all my attention.

"It's more what's down. Profits."

Maple Mayhem

"At the Stack?" Business being slow at the Stack Shack was about as likely as successfully training a moose to ride a bicycle. The Stack had been profitable even during the Depression, when it had been built as a roadside attraction with the idea of separating a reluctant popula- tion from what little extra money they had. Things had only improved since then for the country and the Stack. "No. Jill and Dean's profits." That made more sense.

Jill Hayes and her brother, Dean, ran another sugarhouse in town, but their operation was much smaller than my own, Greener Pastures. Back at Thanksgiving Jill had lost her access to some trees she had tapped for years and it had cut way down on her ability to produce enough sap.

Her own property wasn't all that large and with forty gallons of sap required to produce one gallon of finished syrup, you needed to tap a lot of trees. It hadn't helped that last year had been terrible for production. You need warm days and cold nights to get the sap to really run and, unfortunately, Mother Nature had only been suffer- ing from hot flashes. No sugar makers had done well and for those already running on close margins, it had been a disaster.

"Do they think they'll be able to hold on through this coming season?" I asked. Piper was plugged into what was going on in town because of her position as owner of the most popular eatery in Sugar Grove, but also because Dean was her current winter fling. Every year Piper has a winter romance and she takes it very seriously while it lasts.

Jessie Crockett

"Dean was just in here talking about how tight things have gotten with the business and that they may decide to stop producing. He said he's trying to convince Jill to sell the property even before the sugaring season gets underway." Jill and Dean had inherited their land from their parents, who had died several years before in a car accident. Jill had finished raising Dean and one of the ways they had made ends meet was by producing syrup. "I thought Jill said she was going to wait it out to see if the maple cooperative would make enough of a difference and then decide?"

"She wants to try to stick it out but she isn't sure if they can. Dean says the bank's sending threatening letters and if it weren't winter, the power company would have cut off the electricity for lack of payment."

"I knew their name was listed in the last town report as one of the owners behind on their property taxes but I didn't know things had gotten that bad." I was glad, and not for the first time, that the Greene family income didn't depend on syrup making. Greener Pastures was one of the largest producers in town. I was hoping we would grow to be one of the largest in the state.
---
What do you think about this review?
Comments
No comments posted.

Registered users may leave comments.
Log in or register now!