"It was just another summer for Caroline and Daisy, but they will soon find out that there are change"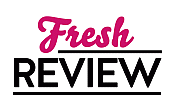 Reviewed by Teresa Cross
Posted August 1, 2014

BUTTERNUT SUMMER, written by Mary McNear is a delightful novel to read anytime and not just when the summer is coming close to an end. I enjoyed it so much that I longed for a cabin on the lake. McNear did a magnificent job with describing the setting that one could almost feel the warm sun during the day and the cool breeze at night. The characters that come to Pearl's coffee shop are so much like the real people you encounter at your own hometown shops. The storyline itself is one that you can relate to in some way whether it was from a first love or just dealing with forgiveness.
What a sweet story about a mother and her daughter and the changes one summer brings them. Caroline is close to losing her coffee shop called Pearl's. Then her ex-husband who she has not seen since he left her and their daughter years ago, walks back into town, leaving her feeling many emotions that she tries to understand. At the same time their daughter Daisy is home for the summer from college. As she spends her summer helping her mother at the shop she meets Will, a mechanic who also remembers her from high school. They become closer and grow in ways they never expected. But the summer has to end some time and what does that mean for them?
BUTTERNUT SUMMER by Mary McNear made me laugh at times, and it also brought tears to my eyes. This is a novel that makes you reflect on your own personal life and the changes it brings. I so love the energy that McNear puts into her characters and the obstacles that they face along with their plans to overcome them. This is one of those novels that reflect life's challenges. I highly recommend BUTTERNUT SUMMER!
SUMMARY
Return to the golden beauty of Minnesota's Butternut Lake in this emotional story that vividly captures the joy and pain of first love, as a mother and daughter each come to terms with the desires of her heart.
Summer at Butternut Lake—a season full of surprises . . . and life-changing choices.
Preparing for her final year of college, Daisy is crazy busy now that she's back at Butternut Lake. She's helping her mother, Caroline, run their coffee shop and trying to build a relationship with the absentee father who's suddenly reappeared. She never expected to fall in love with Will, the bad-boy from high school who works at the local garage. With every passing day she and Will grow closer to each other . . . and closer to the day they will have to say goodbye. As summer's end looms, Will and Daisy face heartbreaking choices that might tear them apart.
Caroline already has her hands full trying to make ends meet at the coffee shop without having her no-good ex suddenly show up. Now that Jack is back, he's determined to reconnect with the family he walked out on twenty years ago. But with the bank pounding on her door and Jack's presence reminding her of the passion they once shared, Caroline's resolve begins to crumble. As Daisy's departure looms and her financial worries grow, Caroline just may discover the support she needs . . . in the last place she ever imagined.
---
What do you think about this review?
Comments
No comments posted.

Registered users may leave comments.
Log in or register now!