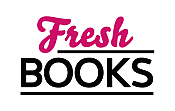 Summer Reads are HOT in July!
"Everything Changes Except Miranda Priestly!"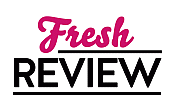 Reviewed by Monique Daoust
Posted July 30, 2014

Women's Fiction | Fiction Women's Fiction | Contemporary Women's Fiction
It's been 10 years since Any Sachs worked for Miranda Priestly, but the night prior to her wedding, Andy has a nightmare about Miranda. Andy is now part-owner of The Plunge, a posh magazine, with her former foe, Emily Charlton. After she left Runway, Andy hit a few rough patches: her long-time boyfriend dumped her, her parents divorced, and her best friend Lily moved to Colorado.
Andy and Emily met by chance when they both attended a cooking school, and eventually became friends. Andy met her fiancÚ, Max Harrison, when getting funding for her fledgling publication; she was reluctant to get seriously involved with Max because he was known as a player.
On the morning of the wedding, Andy finds a disturbing note in Max's pocket; his mother despises her, and wishes he would marry a former girlfriend. Max never told Andy he had ran into his ex at his bachelor party in Bermuda 6 weeks prior. Andy goes through with the wedding heartbroken, feeling ill. Then Andy and Emily get the news that a huge corporation wants to buy The Plunge, after only a few short years; they are a success! At a grand party thrown by Max, who else should walk in but the Devil herself: Miranda Priestly...
REVENGE WEARS PRADA: THE DEVIL RETURNS is the long-awaited follow-up to the wildly successful The Devil Wears Prada, and it's as much a pleasure to read as the previous book. It's like catching up with old friends, reminiscing for a while and vicariously attending glamorous parties, eating fabulous food, and hobnobbing with stars of the fashion world. It's funny, entertaining, filled with colourful characters and snappy dialogue; it's also at times moving, heartbreaking but uplifting as well. Quite a bit happens in this sequel and there are several unexpected twists and turns. It might be fiction, but Ms. Weisberg still has the reader pondering life's existential questions. REVENGE WEARS PRADA: THE DEVIL RETURNS is not to be missed.
SUMMARY
Almost a decade has passed since Andy Sachs quit the job "a million girls would die for" working for Miranda Priestly at Runway magazine..a dream that turned out to be a nightmare. Andy and Emily, her former nemesis and co- assistant, have since joined forces to start a high end bridal magazine, The Plunge--which has quickly become required reading for the young and stylish. Now they get to call all the shots: Andy writes and travels to her heart's content; Emily plans parties and secures advertising like a seasoned pro. Even better, Andy has met the love of her life. Max Harrison, scion of a storied media family, is confident, successful, and drop-dead gorgeous. Their wedding will be splashed across all the society pages as their friends and family gather to toast the glowing couple.
Andy Sachs is on top of the world. But karma's a bitch. The morning of her wedding, Andy can't shake the past. And when she discovers a secret letter with crushing implications, her wedding-day jitters turn to cold dread. Andy realizes that nothing--not her husband, nor her beloved career--s as it seems. She never suspected that her efforts to build a bright new life would lead her back to the darkness she barely escaped ten years ago--and directly into the path of the devil herself...Featuring all new scenes with the villainess we love to hate (hate to love?), Miranda Priestly, Revenge Wears Prada in paperback is another publishing event!
---
What do you think about this review?
Comments
No comments posted.

Registered users may leave comments.
Log in or register now!