"The Best Mystery I've Read This Year!"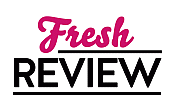 Reviewed by Diana Troldahl
Posted July 18, 2014

When the preponderance of evidence seems to convict Abby's BFF and partner Candice of cold-blooded murder, she has only her gut feelings to support her belief that there must be some other explanation.
This basic and shocking start sets up an intense yet delightfully confounding conundrum. How will Abby clear Candice's name without involving Abby's husband Dutch or Candice's new husband, Brice nor using their valuable FBI resources? If they are drawn too far in, the conflict of interest will wind up getting them fired. The twists and turns kept me on tenterhooks until the final page.
At times heart-wrenching, FATAL FORTUNE is still leavened by laughter with Abby's kooky rules for when it is ok to use profanity, and her very entertaining take on whistling in the dark. Although this is the first Psychic Eye Mystery I have read (I know!! What was I waiting for?) and despite the core of the story centering around Abby's relationship with Candice I still felt no sense of missing back-story. It would have been understandable (if disappointing) if Victoria Laurie had depended upon readers being familiar with the strong bond between Candice and Abby in the first eleven books in the series to support the logic of Abby's strong belief in Candice's innocence, but that was not at all the case. Even as a brand new reader, I felt absolutely confident in Abby's choices and decisions as related to her love for Candice and her pursuit of the truth.
I have read many a series book, particularly in the cozy mystery genre where the author did not take that care for someone just entering their world. There is nothing inherently wrong about an author assuming the most likely reader of a book so far into the line up is one who has read the previous novels, but it is a measure of Victoria Laurie's skill as an author that someone can pick up book twelve and fall in love with the characters as if it were book one.
Victoria Laurie is also the author of the Ghost Hunter Mystery series, with which I am most familiar, but I have to say I think I have been won over by Abby. FATAL FORTUNE is the best mystery book I have read yet this year. I have to agree with other reviewers, even though this is Book Twelve in the Psychic Eye Mystery series, I hope there will be several more. In the meantime, I am delighted to know I can go back and pick up books one through eleven to get my Abby fix until book thirteen comes out.
SUMMARY
In New York Times bestselling author Victoria Laurie's newest Psychic Eye Mystery, Abby Cooper is trusting her intuition and heading to Sin City to bet on a friend's innocence....
When police show Abby surveillance video of her best friend and business partner, Candice Fusco, shooting a man in cold blood, she can't believe her eyes. And when the cops tell her they think the victim has ties to the Mob—and perhaps Candice does too—she can't believe her ears. Surely there is a logical explanation. But Candice is nowhere to be found.
Abby decides the only way to find out the truth is to go to Vegas herself—which may be the biggest gamble of her life. Once in town she begins to uncover a rigged game of dirty double-dealing where the stakes are no less than life and death. And if she's not careful, Abby can forget about ever leaving Las Vegas...alive.
---
What do you think about this review?
Comments
No comments posted.

Registered users may leave comments.
Log in or register now!