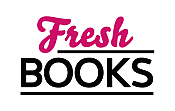 Finish off the year with great December reads
"A Fun, Breezy, and Highly Amusing Romp Leading to Love..."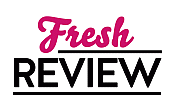 Reviewed by Rachel Williams
Posted July 16, 2014

Jack Hunter is one of the three owners of DreamMakers, a business he and his former Army buddies started up for event planning and to help clueless guys plan the perfect date. Jack is a player, but after seeing his best friend Parker fall in love with a great woman, he has begun to wonder if there is something more to life. When Parker's sister Pepper comes home after college, Jack is intrigued; even if he knows his best friend will kill him for going after his little sister. When the fireworks begin between him and Pepper, Jack quickly finds out that LOVE IS A BATTLEFIELD in more ways than one.
Pepper Wilson has shown up in San Francisco with some mysterious bruising. She's hiding out at the DreamMakers office, where Jack discovers her late one night. He takes her home with him, and she stays with him until her bruises heal. Jack has always treated her like an annoying little sister, and the couple bicker incessantly. Now that Pepper is all grown up, however, there is a sexual tension between them that neither can deny. Jack makes the decision to go after Pepper, and try a solid relationship rather than the string of one night stands that has been his life up until now. When Jack discovers that Pepper wants to get into kinky stuff and has some unrealized fantasies, he takes it upon himself to make sure that all her sexual fantasies come true. Unfortunately for the couple, there are a few people who want to cause them trouble and put an end to their budding romance.
LOVE IS A BATTLEFIELD is a fun, breezy, and often hilarious romp. The major players from the first book, All Fired Up, are back, and interactions between the friends are one of the major factors for the fun to be had. Suz and Lynne add Pepper into their fold, and the gal pals have some humorous interactions and conversations about the guys and men in general. Suz and the third member of DreamMakers, Dean, have found themselves to be great friends, and their dealings with each other are a riot to read. Suz is the female counterpart of Dean, and is every bit the player he is. When they compare notes of sexual conquest, the results are comical and extremely entertaining. One of the funniest scenes in LOVE IS A BATTLEFIELD is the dinner scene between Jack and Dean as they plan a surprise for Pepper. Their covert conversation certainly raises the eyebrows of their waitress and the reader alike.
LOVE IS A BATTLEFIELD is the second book of the DreamMakers trilogy, co-written by authors Vivian Arend and Elle Kennedy. These books are enjoyable reads, sexy as all get out, and quite amusing. Although LOVE IS A BATTLEFIELD has interactions between characters met in the first book, All Fired Up, the story is self-contained and can be read standalone. However, it is these interactions between the friends that make the series such a joy to read. LOVE IS A BATTLEFIELD is a highly recommended read for fans of either author, or those who like their HEA's with a little sexual spice on the road to getting there.
SUMMARY
He's ready to admit she's all grown up…
After two tours of duty, former Army Ranger Jack Hunter is back in the US, working to keep DreamMakers a brilliant success. Now that his best friend's little sister is home from college, it's time to retire his hands-off policy and take action. He wants Pepper Wilson in his bed, but seducing the feisty redhead could be dangerous for more than one reason.
She's ready to push all his buttons…
Pepper is tired of being bossed around by everyone in her life, especially arrogant, annoying, overbearing Jack Hunter. While she can't deny the man is out-of-this-world gorgeous, his alpha routine is getting old. His steely determination proves a match for her own, though, and the attraction simmering between them ignites into fiery passion.
But can their wild sexual exploration turn into more without someone getting burned?
---
What do you think about this review?
Comments
No comments posted.

Registered users may leave comments.
Log in or register now!