"Sweet Romance Explores Substantial Themes"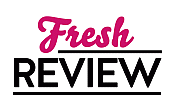 Reviewed by Diana Troldahl
Posted June 30, 2014

Emily Jordan has spent much of her life leaving; leaving home to pursue a career in archaeology and her relationship with the charismatic leader of the expeditions. Also leaving behind the painful memories of her past. Salem Pearce has always wanted Emily, but not at the expense of his peaceful life, or at the expense of the heartbreak she always leaves behind.
ALWAYS EMILY, as one can expect from author Mary Sullivan, is very skillfully written. I read it in one sitting over a very enjoyable evening, caught up in the small-town world that seemed to flow easily around characters I soon felt I knew very well. Within a few pages, I was caught up in Emily's attempt to escape from the Sudan and by the time she reached home, I was eager to know Salem's side of the story.
Mary Sullivan's ALWAYS EMILY explores themes of bullying, redemption from past errors, and bigotry, while immersing readers in a lovely romance between two people who have known each other for decades but still need to learn to trust. There is enough excitement in the plot to drive the story forward, but the core, as it should be, always centers around Emily and Salem's intersecting lives. I highly recommend ALWAYS EMILY by Mary Sullivan. It is a wonderfully satisfying read if you are craving happy endings.
SUMMARY
This time, it has to be forever
Emily Jordan has been in and out of Salem Pearce's life for years. As an archaeologist, her work often took her far away—even when he asked her to stay. She called it bad timing. He called it running away. Now she's back and asking for one last chance.
But Salem is a single father with more than himself to think about. If he gives Emily another shot and she takes off again, it'll hurt his daughters, too. He can't take that risk. But deep down, he needs Emily. He always has. Maybe this time she'll stay….
---
What do you think about this review?
Comments
No comments posted.

Registered users may leave comments.
Log in or register now!