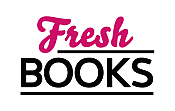 April showers us with great reads! Stay safe!
"When this hot hard-bodied Navy Seal plays around, he means business..."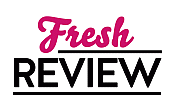 Reviewed by Sherri Morris
Posted June 22, 2014

Navy Seal Clint McIntyre has been home on leave, but instead of much needed rest and relaxation, he finds himself neck deep in trouble with his best friend's sister. Morgana Chavez is the only woman that has the power to break him. Clint has known Morgana since she was a toddler. Clint would like to have his way with Morgana, but he has kept his distance and acts like her brother. He has never acted on his attraction to Morgana, mainly because he believes he can not love anyone due to his horrible childhood.
Morgana Chavez has been in love with Clint McIntyre for years. Her best friend's brother seems to have an heart made of ice. She knows that Clint is attracted to her and she knows he fights that attraction, she just doesn't know why. She is tired of always putting her life on hold, so she joins the Law Enforcement Academy and lands a job with the DEA without their knowledge.
Clint is well known in Atlanta's private sex clubs. He is a Dominant male and has women desperate to claim him as their Dom. When he sees a familiar face on the dance floor of one of the BDSM clubs he frequents, his desire for her becomes unleashed.
Morgana has been secretly working with the DEA to uncover a date-rape drug gaining increasing popularity. Her team have tracked the drug pushers to several of the exclusive bondage clubs. Morgana, who has been already integrated into the bondage clubs, goes out every night to dance, flirt, and keep her eyes open for anyone trying to drug women's drinks. When Clint finds her in one of the clubs, he jeopardizes the entire investigation.
When Clint signs on to the investigation, his first reaction is the throw Morgana over his shoulder to keep her safe. Only she had no intention of submitting to him or anyone else. The plan is for Cling and Morgana to go to the more extreme clubs as a pair and try to flush the drug runners out. When an attempt is made on Morgana's life, things are even more dangerous than they thought. The drug runners are not only after revenge on Morgana for the arrests of a few members, but also on Clint for his team's involvement in the rescue of a couple of senator's daughters in Columbia that Diego Fuentes and his wife Carmelita.
As the danger gets closer, their passion runs higher. Clint needs to come to terms with his feelings for Morgana or walk out of her life completely. To his realization, he doesn't want to leave. Morgana is tired of waiting for Clint. She gives him the ultimatum, come back after he is finished tying up loose ends, or don't come back at all.
Lora Leigh's DANGEROUS GAMES is book two in the Tempting SEALs series. Even though I did not read the first book, Reno's Chance, I was able to following along with the storyline. DANGEROUS GAMES is full of passion and action packed suspense. Her characters are unique and complex and her storylines are strong. I will certainly be looking for more titles by Lora Leigh. Her writing style is entertaining and suspenseful.
SUMMARY
#1 New York Times bestselling author, Lora Leigh's sexy Navy SEALs series, the Tempting SEALs, is red-hot, sexy romantic suspense at its best, featuring men who will stop at nothing to protect their country and all they love no matter how dark the danger, no matter what demons they must face.? And when these men love, their passion runs deep and hard. Navy SEAL Clint "Iceman" McIntire earned his name by being the ultimate warrior.? He's untouchable, unstoppable and he takes no prisoners.? Having crushed an infamous drug cartel in Columbia, Clint was nothing short of an American hero.? Now he's home on a much-needed leave, but instead of some R & R, he finds himself neck-deep in the hottest kind of trouble with his best friend's seemingly innocent little sister, Morgana Chavez, the only woman who has the power to bring him to his knees¦ Morgana has been secretly working with the DEA to uncover a thriving date-rape drug, which leads her to a shadowy faction that is more deadly than anything her team has ever encountered.? Now, it's up to Clint to keep this beautiful, determined agent out of harm's way, even while the explosive passion between them threatens to consume them both.? But these Dangerous Games will bring Morgana and Clint to the very edge of high stakes danger and perilous desire.
---
What do you think about this review?
Comments
No comments posted.

Registered users may leave comments.
Log in or register now!