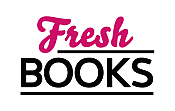 Great new reads in September
"Through Faith, Anything Is Possible"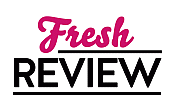 Reviewed by Susan Dyer
Posted June 18, 2014

Charlotte's life is turned upside down when her daughter is killed in an accident, and she becomes the guardian of her three grandchildren. Her daughter, Denise, has been estranged from her parents for many many years. She ran away when she was 18 and pregnant. Now Charlotte is on her way to San Diego from Nebraska to pick up the children. Children she barely knows. Now their lives are thrown together, and they have to learn how to live together and how to be a family. The children have to adjust to a new state, the loss of their mother, the loss of friends and new rules. Charlotte has to learn to rely on God as she struggles to fall back into the role of a parent. Is she too old to do this? Has she made the right decision in bringing the children to the family farm? You are going to have to read BEFORE THE DAWN to find out.
While Charlotte helps the grandchildren she barely knows adjust to their new life, she also wrestles with her own grief and insecurity. What if she makes the same mistakes this time around? Charlotte and Bob are dealing with the death of their daughter, and now becoming parents to three children. Sam (16), Emily (14), and Christopher (9), arrive at their grandparents' Nebraska farm - a huge change from their life in California. Still reeling from the sudden and unexpected death of their mom, the kids struggle through grief, settling into life on a farm, and getting to know their grandparents.
Despite the fact that this story is full of pain and sorrow, BEFORE THE DAWN by Kathleen Bauer is the kind of story that you can easily fall into, your heart immediately breaking for all the characters. Everything they feel is raw and real. BEFORE THE DAWN is an unforgettable story that teaches us that through faith, anything is possible and often times we need to look outside of our family to gain insight that will enable us to move forward. The story is heartwarming and tender; just the kind of book you can curl up with on the couch and read the day away. I knew things would eventually turn out fine, but it is all about the journey. This is the first novel in the Home to Heather Creek series, and I can't wait to read the next book, Sweet September by Tricia Goyer.
SUMMARY
It's the dawn of a new season in Charlotte Stevenson's life. Charlotte Stevenson's world is turned upside-down by the death of her daughter, Denise, whose three children are now coming to Nebraska to live on Heather Creek Farm. Sam is fiercely protective of his younger siblings; Emily desperately misses her friends; and young Christopher, a sweet soul, just wants to fit in. While Charlotte helps the grandchildren she barely knows adjust to their new life, she also wrestles with her own grief. What if she makes the same mistakes she made with Denise? Is this her chance to make things right? The miracle of new life, along with God's healing touch, reminds all of them that it's always darkest just before the dawn. About the Home to Heather Creek series: Before the Dawn is the first book in the Home to Heather Creek series. Charlotte Stevenson is raising her grandchildren on the family farm after a tragic accident changes all of their lives forever. With the help of her husband Bob and a close-knit circle of friends, she will do whatever it takes to keep this fragile family together. See how God, who makes the sun rise and the crops grow, watches over our lives too.
---
What do you think about this review?
Comments
No comments posted.

Registered users may leave comments.
Log in or register now!