"Romance, Mystery and Suspense...."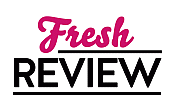 Reviewed by Susan Gorman
Posted June 16, 2014

THE CAPTIVE is the first novel in Grace Burrowes'new Captive Heartstrilogy.
The novel's hero Christian Donatus Severn, the eighth Earl of of Mercia, was captured by the French, tortured and left for dead. THE CAPTIVE is an intense, moving story which deals with the aftereffects of war and one man's healing process. The book contains a very wonderfully written romance which will make you believe that people can put their troubles behind them, hearts can mend and love does exist.
Christian wasn't precisely glad to be alive. Surviving torture turned a man into a ghost toting a bag of memories that could not be shared, and inhabiting a body no longer reliable or easily maintained. That body after torture, did not sleep well, did not exert itself unproblematically, did not ingest food easily, and certainly could not be relied upon to deal with amatory pastimes--not that Christian would be indulging in any of those.
Not soon. Not immediately.
But the hour he'd spent with his daughter made it plain that the child, at least, was delighted her papa had survived, and this changed the complexion of Christian's existence.
Ms. Burrowes drew me into this complex story with her characters. The first few chapters of the novel are intense, dark and at the same time very compelling. Christian was both a nobleman and an officer. Why wasn't he rescued? What was the motive behind the capture, the torture and starvation?
A nervous Gillian, Lady Greensdale visits Christian in London shortly after he returns to England. She is concerned about Lucy, Christian's daughter. Lucy has not spoken a word to anyone since the deaths of her mother and younger brother. Why can't Lucy speak? Is she injured? Did she see something when her mother died? Why is Lady Greensdale so nervous?
Each of the main characters was held captive in the story. During his imprisonment, Christian refused to speak and focused on revenge to get through the torture and humiliation. Gilly suffered in silence. Lucy withdrew into her own silent world after her mother's death.
THE CAPTIVE is a thought provoking story which contains the right amount of romance, suspense, and mystery. I enjoyed the witty banter between Gilly and Christian. There are unexpected plot twists which kept me on the edge of my chair. I read the last 100+ pages of the book in one sitting. I highly recommend this book!
I am looking forward to The Traitor, the second book in the series.
SUMMARY
He'll never be free...
Captured and tortured by the French, Christian Severn, Duke of Mercia, survives by vowing to take revenge on his tormentors. Before the duke can pursue his version of justice, Gillian, Countess of Greendale, reminds him that his small daughter has suffered much in his absence, and needs her papa desperately.
Until he surrenders his heart...
Gilly endured her difficult marriage by avoiding confrontation and keeping peace at any cost. Christian's devotion to his daughter and his kindness toward Gilly give her hope that she could enjoy a future with him, for surely he of all men shares her loathing for violence in any form. Little does Gilly know, the battle for Christian's heart is only beginning.
---
What do you think about this review?
Comments
3 comments posted.
Re: Romance, Mystery and Suspense....

Wow, Grace Burrowes does it again! A tortured, noble war hero meets a
widow who endured her own torture in a cruel marriage. Together, they
help to heal each other and fall in love slowly in this sweet tale with a
mystery woven in. Grace does love to have her heroes and heroines suffer
before they can rise above their angst to find love, and this story is
signature Grace. It made me sigh and brought me to tears, and left me
happy and satisfied.
(Make Kay 9:10am June 17, 2014)
Thank you for the excellent review! I am looking forward to
reading this!
(Sharlene Wegner 11:52am June 18, 2014)
Thank you very much ladies!
(Susan Gorman 10:43pm July 2, 2014)
Registered users may leave comments.
Log in or register now!