"Hannah's love is large enough to be spread around to all"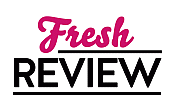 Reviewed by Sandi Shilhanek
Posted May 31, 2014

Are you a fan of small town contemporary romances? If you are and haven't yet discovered Marie Force then I suggest you run out to your nearest bookstore and get not only I WANT TO HOLD YOUR HAND, but the first book in the Green Mountain series All You Need Is Love.
Hannah Abbott Guthrie, one of the many siblings whose varied talents contribute goods and services to the family business has been a war widow for years. During that time she has had good days, and bad days, but never once considered removing her wedding ring and finding love again.
Nolan Roberts was one of Caleb Guthrie's best friends, and if Caleb were still alive he would never even think of making a move towards Hannah, but now he feels it's time to let her know how he feels, and has felt for a long time.
As Hannah and Nolan realize that they want more from their relationship than to be just friends roadblocks pop up to prevent them moving forward easily. Are these roadblocks real, or just figments of their own imaginations that they can use to protect their feelings? For that answer you'll have to read I WANT TO HOLD YOUR HAND for yourself.
I can almost guarantee that if you're a fan of small town romance written by the likes of Robyn Carr, and Jill Shalvis then you will want to put your book dollars into the Green Mountain series by Marie Force. I lent a friend All You Need is Love and she returned it to me with a note...I want the second book now! When I read the last pages of I WANT TO HOLD YOUR HAND I felt like my friend with the exception being I want the third book now!
SUMMARY
For the Abbott siblings, the Green Mountain state has always been an idyllic place to call home. But it isn't until they open themselves up to love that they'll truly discover how fulfilling life can be…
Almost seven years after losing her husband in Iraq, Hannah Abbott Guthrie isn't sure she's ready—or able—to move on, but the attentions of a lifelong friend are making her think about it for the first time. The memory of the sweet kiss she shared with Nolan Roberts hasn't strayed far from her thoughts, but she also fears that pursuing something with him would mean betraying her husband's memory.
Nolan has loved Hannah for years, but he'd been giving her the space she needed to heal from her devastating loss. Now, when an opportunity arises to show her how he feels, Nolan can't resist, but he knows earning her love will take more than a kiss. Somehow he has to prove to Hannah that finding love twice in a lifetime is possible—and well worth risking her heart.
---
What do you think about this review?
Comments
No comments posted.

Registered users may leave comments.
Log in or register now!