"Classic cowboy, complex characters, and a sweet romance!"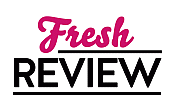 Reviewed by Miranda Owen
Posted May 28, 2014

A story like THE GUNSLINGER is a great example of why I am such a huge Lorraine Heath fan. I don't normally read historical romances set in the U.S., but I'm glad I took a chance on this book. THE GUNSLINGER is full of the powerful raw emotion that is a hallmark of Lorraine Heath's books. Both main characters have a complexity that give them a pulse and make you care about them.
The opening of THE GUNSLINGER is loaded with old west atmosphere. Chance Wilder has a reputation as a very dangerous man. He's supposed to have killed over twenty men and always looking for the next one to set his sights on, for the right price. However, things are not always as they appear. He is thrown into the path of Lillian Madison when her kid brother gets him to stop her from being assaulted. In spite of the rescue, they appear to be an unlikely romantic pairing.
Lil is a pacifist and Chance will use violence if he feels there is no other way. The romantic relationship between Chance and Lillian develops organically and is very sweet and sexy at the same time. They are both sympathetic characters. In spite of their differences, they each have something in their pasts that make them long for a home. This unspoken desire for a home and somewhere to belong and put down roots is something that is a motivating force for both of them.
For me, Chance is the classic lonesome, sexy cowboy with a tough exterior hiding a tortured man with a heart of gold. However, Lorraine Heath gives the character depth and makes him so much more than a cowboy myth. The relationship he has with Lillian's younger brother is very touching at times.
THE GUNSLIGNER is Wild West gold -- intense emotional pull and the great story and characters to back it up. There are some twists and turns in this story that keep things interesting. I look forward to the next book by Lorraine Heath!
SUMMARY
A version of this work originally appeared in the print anthology To Tame a Texan, under the title "Long Stretch of Lonesome."
A hired gun falls for the one woman who's completely wrong for him in this Western romance from New York Times and USA Today bestselling author Lorraine Heath.
Chance Wilder never wanted to be a hero. A road-weary gunslinger with a ruthless reputation, he focuses only on his next target-and his next payday. That is, until a young boy offers Chance everything he owns-a piece of string, a harmonica, and a bent penny-if he'll save his sister from a couple of thugs. Chance agrees, only to discover that the beautiful, fierce young woman in need of rescue is actually the very person he's been hunting: his next mark.
But after he saves her, Lillian Madison awakens in him long- buried dreams and possibilities. Facing the demons of his past, Chance is forced to question his next move. Dare he risk everything by following his heart … and trust that the road to redemption begins with Lillian?
---
What do you think about this review?
Comments
No comments posted.

Registered users may leave comments.
Log in or register now!