"Danger lurks in every corner of Tudor England... but even more so if you are a witch!"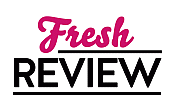 Reviewed by Debbie Wiley
Posted May 20, 2014

Young Adult Historical | Young Adult Paranormal
Witchcraft is a deadly accusation in Tudor England, but Meg Lytton can't deny her heritage. She serves the Princess Elizabeth in a time when every single thing they do is watched for fear of heresy. After all, Lady Elizabeth's sister, Queen Mary, is forcing the Catholic religion on the entire country and Elizabeth's Protestant faith already makes her a target for the Inquisition's attention. Meanwhile, Meg hopes she is free of the witchfinder, Marcus Dent, but he continues to haunt her visions and dreams. Will Meg ever be free to love the Spanish priest, Alejandro de Castillo, or will her witchcraft doom them all?
WITCHFALL is the second book in Victoria Lamb's Tudor Witch Trilogy but can easily be read as a standalone if one is familiar with Tudor history. Victoria Lamb injects a great deal of historical information into the storyline and her description of the Spanish Inquisition makes me shudder even now! WITCHFALL is far darker than the first book, Witchstruck, as the danger is lurking everywhere and no one is immune to the threats of the time period.
Meg is starting to mature in WITCHFALL. In Witchstruck, she would blindly rush into trouble, often making rash decisions. We see a more thoughtful Meg in WITCHFALL. I am still impressed by her loyalty to Elizabeth as Elizabeth can be quite infuriating and very selfish. I am curious to see how their friendship evolves, particularly if we see Elizabeth become queen in the third tale, Witchrise.
WITCHFALL is a fast paced historical tale where danger lurks at every corner. Victoria Lamb immerses her readers into the culture of the Tudor period, showing us how superstition and fear colored everything. Victoria Lamb does a marvelous job at displaying both the allure and the danger of witchcraft and occultism through both the fictional character of Meg and the very real individual of John Dee. WITCHFALL is an intense but very enjoyable journey into the past.
SUMMARY
Her darkest dreams are coming true
In Tudor England, 1555, Meg Lytton has learned how powerful her magick gift can be. But danger surrounds her and her mistress, the outcast Princess Elizabeth. Nowhere is safe in the court of Elizabeth's fanatical sister, Queen Mary. And as the Spanish Inquisition's merciless priests slowly tighten their grip on the court, Meg's very dreams are disturbed by the ever-vengeful witchfinder Marcus Dent.
Even as Meg tries to use her powers to find guidance, something evil arises, impervious to Meg's spells and hungry to control England's fate. As Meg desperately tries to keep her secret betrothed, the Spanish priest Alejandro de Castillo, out of harm's way, caution wars with their forbidden desire. And with her most powerful enemy poised to strike, Meg's only chance is a heartbreaking sacrifice.
---
What do you think about this review?
Comments
No comments posted.

Registered users may leave comments.
Log in or register now!