"Sometimes the love for a friend is the real thing."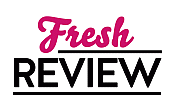 Reviewed by Annetta Sweetko
Posted May 4, 2014

Melanie Jacobs has a lot on her mind, holding down two jobs as well as running the family ranch. She is also struggling with a problem that in no way involves the best friends she has ever had. Colton and Hawk are guys so they could never understand what it is she is going through ... even though they have always been there for her. Her life could certainly get better with a few RISING ASSETS coming her way ... that and a lot of luck.
Colton Freeze has always had a soft spot for his best friend Mel and he knows something is up with her especially when he finds she is working herself to exhaustion. He and Hawk and Mel had always planned for the three of them to go into business together. Isn't it funny how plans can fall apart when you realize that someone you love ... someone you really love ... needs you?
RISING ASSETS is funny, sexy and touching all rolled into a "cannot put down" book. Author Rebecca Zanetti is someone who pulls you into her world and makes it utterly enjoyable and hard to leave. The "friends with benefits" is a theme that has been done before but not like this one ... both Mel and Colton are afraid to make that step over the line for fear of losing their best friend. Each other. I enjoyed watching them work out just what they both want in life and go for it. The family and friends surrounding them added a amazing touches that brought the small town to life. I really enjoyed the betting pool that everyone and their brother seemed to be a part of, the meddling though lovingly done by those in the pool and those who just wanted what was best for this couple. RISING ASSETS is a very good read and I recommend it to anyone who wants a fun contemporary. On a personal note I certainly do hope that Ms. Zanetti plans to write Hawks story ... because I do have a thing for SEALs and this one needs a happily ever after.
SUMMARY
Melanie Jacobs is in trouble. With three jobs—including running her ranch—and dwindling funds, she's exhausted. Not to mention desperately trying to hide a secret. Unfortunately, her best friend Colton Freeze knows all too well that's something is going on, and he won't give up until he knows exactly what he needs to fix.
Then Colton learns the truth—that Melanie's future happiness rests in the fickle hands of fate, and her chances for having a family are shrinking with every passing day. Her only comfort is Colton, but when a heated argument between them turns into an even hotter kiss, the boundaries of their friendship are erased, leaving only a scorching-hot hunger for more.
Every kiss—every touch—is a stolen pleasure. But will their new friends-with-sexy-benefits arrangement bring them closer together, or destroy everything they once shared?
Excerpt
"Too late." Long strides propelled him so close she could feel his heat. "Stick with your instincts and not with that stubborn mind."

She turned slightly to outmaneuver him. "I don't take orders from you, Colton Freeze."

He mimicked her motion and stepped into her space. "If you're not smart enough to take care of yourself, you damn well do take orders from me."

Anger and a well-earned note for self-preservation battled for dominance inside her. She took a step back. "Get out of my house."

He mirrored her step. "No." Crimson angled across his high cheekbones, enhancing the dangerous hollows beneath them. As a kid, he had been adorable. As a teenager, handsome. As a fully grown, tough, battle-scarred man, he was all predatory male. One she was smart enough to back away from, even as her nipples sprang to attention from his intense gaze. Oh, this couldn't happen. Down nipples. Down. Several steps later, her butt hit the wall.

A second later, they stood toe-to-toe. His palms flattened against the cedar logs, caging her. "We're about to come to an understanding here, Melanie Murphy Alana Jacoby. Got it?"

Heated air filled her lungs with delicious tingles. She breathed out slowly, trying to control herself.

He'd been her best friend for decades. She knew how to appease him, how to make him laugh. The right words were there and would smooth everything over. For two seconds, she considered saying them. But she was past that. He'd come into her home, he'd ordered her around, and now he wanted things his way.

Not a chance.

So she said the one thing guaranteed to push him over the edge. "Fxxx you, Colt—"

His mouth was on hers before she finished saying his name. Heat and power slammed from the kiss, and her mind swam.

Fire lashed through her so quickly her knees weakened. Her nipples scraped his chest, and lava consumed her. Her eyes fluttered shut, and she fell into the storm created by a man much more dangerous than she'd known.

She kissed him back, her body alive, her mind shutting down.

There was nothing but the whirlwind of impossible need cascading around them, through her, into her, beyond her.

The kiss was hard, angry, and more passionate than she could've dreamed.

Many times, they'd come close to kissing, but one of them had always backed away. With a grin, or a joke, they'd escaped ever taking the chance. The one thing Melanie knew for sure was if Colton ever kissed her, if he ever showed her that side of him, there'd be no turning back. Ever.

As he released her mouth to pin her with a dark gaze, there was no question he knew it, too.

Determination filtered through his eyes, and his jaw firmed. Something new and intriguing fluttered alive in her abdomen. Satisfaction lifted his lips as her eyes widened.

Holy crap. Colton Freeze didn't want to turn back.
---
What do you think about this review?
Comments
No comments posted.

Registered users may leave comments.
Log in or register now!