"Clear Your Schedule...The Collector Will Keep You Reading Until the End"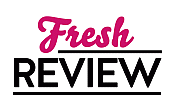 Reviewed by Sandi Shilhanek
Posted March 30, 2014

Romance Contemporary | Romance Suspense
When you decide to sit down to read THE COLLECTOR by Nora Roberts you'll want to be sure you've got a fully charged e- reader (if that's your format choice), an appropriate snack, large drink, and a comfortable reading spot, because once you start The COLLECTOR you won't' want to stop until you're finished.
Lila Emerson was raised a military brat, so a lifestyle of traveling light and having no permanent home is second nature to her. Her best friend Julie allows Lila to use her residence as a mailing address and a place to store a few extras.
Ashton Archer comes from a wealthy family, but needs a spread sheet to keep it all straight. His father has been married and divorced several times giving Ashton numerous half-siblings who look to him as the stable family member.
Lila and Ashton meet after Lila is witnesses the murder of one of Ash's half-brothers, Oliver, and his girlfriend, Sage Kendall. When they meet outside of the police station they don't expect to find themselves wrapped up in a murder mystery, and a story that goes back to the Romanovs and whether or not Anastasia survived. However, that exactly what happens.
More than this would be telling you the story and I can't' do that. Suffice it to say that Nora Roberts uses her writing skills to not only keep you on the edge of you seat with nail-biting suspense, but also have you longing for a leisurely stroll through the streets of Florence, and a cupcake or two.
I felt the chemistry between Ash and Lila was natural and that Lila's personality jumped off the page. Ash's character was more domineering and stuffy, but given the role he has in his family was probably accurately portrayed.
The secondary character of Luke and Julie were truly secondary, but needed to help Ash and Lila have a more normal life and someone to bounce ideas off of.
Overall, I would have to say if I were a keeper THE COLLECTOR would be added to my keeper shelf. Now it's time to stretch my legs and root through my TBR for a book. That will keep me as engrossed as the COLLECTOR did.
SUMMARY
From #1 New York Times-bestselling author Nora Roberts comes a novel of a woman who needs nothing, a man who sees everything, and the web of deceit, greed, and danger that brings them together—and could tear them apart . . .
When professional house-sitter Lila Emerson witnesses a murder/suicide from her current apartment-sitting job, life as she knows it takes a dramatic turn. Suddenly, the woman with no permanent ties finds herself almost wishing for one. . . .
Artist Ashton Archer knows his brother isn't capable of violence—against himself or others. He recruits Lila, the only eyewitness, to help him uncover what happened. Ash longs to paint her as intensely as he hungers to touch her. But their investigation draws them into a rarified circle where priceless antiques are bought, sold, gambled away, and stolen, where what you possess is who you are, and where what you desire becomes a deadly obsession. . . .
---
What do you think about this review?
Comments
2 comments posted.
Re: Clear Your Schedule...The Collector Will Keep You Reading Until the End

Great review! I can't wait to read this one!
(Susan Dyer 11:21pm April 15, 2014)
Very nice review Sandy! Personally, I think this is one of
NR's best in a long, long time.

Betty Cox
(Betty Cox 1:42pm April 28, 2014)
Registered users may leave comments.
Log in or register now!