"A horseman weds - from duty, not expecting love"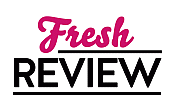 Reviewed by Clare O'Beara
Posted February 28, 2014

Romance Historical | Inspirational Romance
In this fun and well detailed story, horses play a large part, just as they did in people's lives. THE HUSBAND CAMPAIGN starts during a Derbyshire thunderstorm, when John, Lord Hascot, and Lady Amelia Jacoby who is visiting his neighbour, take shelter in the same barn. They each take care of their mounts' needs first, then embarrassment sets in. John doesn't know how to talk to fine ladies, while Amelia rode out unaccompanied because she was upset by her mother's latest strictures. Since they spend a considerable time alone John feels obliged to offer for her hand. He's relieved when she politely says that won't be necessary. Of course, they both know that can't be the end of the matter.
Instructed by the girl's father to marry her, John sees no option if he is to retain his self-respect. He's a mere baron in the depths of the countryside; on the other hand he breeds valuable horses. Lady Amelia lives a browbeaten life in her refined London home. She hadn't expected to marry a dour northerner, and can't see that it would be an improvement. However, John tells her that he will honour his vows, allow her any money she needs and treat her with respect. He stops short of love, but Amelia thinks that it might not be a bad bargain after all.
I already liked this pair and enjoyed seeing how they coped with the situation. Amelia is properly devout, and John insists they marry in her local church rather than privately. His big bleak stone house hasn't known a lady's touch in years, while the new wife isn't welcome in the stables. Amelia's maid Turner has to help the lady of the house establish her status! Turner is a splendid local girl, calling her master stuck in his ways. John has a personal reason for distrusting romance which adds depth to the story. Amelia wins the reader as well when she decides to win her husband's heart.
I loved all the horsey titbits, the only niggle being that the word cinch is not an English one; girth is correct. The other characters we encounter include a local dowager intent on spiteful gossip, and the gay widow of John's older brother, who turns up during summer with a cavalry major in tow, resolved to stake her claim on the estate.
THE HUSBAND CAMPAIGN resembles a Jane Austen tale, and indeed it is in a series called The Master Matchmakers. Regina Scott has filled her writing with characters, both two-legged and four-legged, and given us a stirring inspirational romance.
SUMMARY
A Marriage of Necessity
The moment John, Lord Hascot, encounters a young woman sheltering in his abandoned stable, his future is sealed. To prevent scandal—and protect Lady Amelia Jacoby from her parents' ire—he must propose. John's ability to trust vanished when his former love married his twin brother. Yet he offers Amelia everything she could want—except affection.
Amelia sees John's true nature shine through when he cares for his horses. But the brooding aristocrat seems determined to keep her at arm's length. Little by little Amelia will turn Hollyoak Farm into a home, but can she turn a marriage of convenience into a joyful union?
The Master Matchmakers: Wedding bells will ring when downstairs servants play Cupid for upstairs aristocracy
---
What do you think about this review?
Comments
No comments posted.

Registered users may leave comments.
Log in or register now!