"Strength And Courage Among Friends"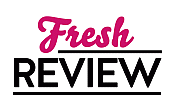 Reviewed by Susan Dyer
Posted February 23, 2014

Women's Fiction | Contemporary Women's Fiction
FOUR FRIENDS by Robyn Carr pulls at your heart strings from the very beginning. Robyn never lets them go and keeps you involved and interested in the story until the very last page.
Gerri, Sonja, Andy, and now BJ are the four friends. They get up at six AM to walk together. Well all but BJ. She is new to the neighborhood and kind of quiet. Eventually she finds herself right in the middle of all their lives, helping them when she didn't even know she was doing it or meaning to. She comes with a lot of baggage and eventually Gerri finds out just how much. She has a very traumatic past and keeps the details close to her heart. She does this to protect her children as she always has. Her kids are her life.
Gerri and Phil have been married for twenty-four years. They are rock solid and so is their marriage. Or at least, Gerri always thought so until one day when Phil's assistant lets it slip out about an affair Phil had years ago. Gerri is blindsided of course and kicks Phil out of the house. She becomes the crazy woman to her kids because she made their dad go away. She can't trust him anymore and can't forgive him either. Is she ready to throw twenty-four years away that quickly? You are going to have to read FOUR FRIENDS to find out.
Sonja is the intense friend. She is married to George and basically controls his whole life. She believes she is doing only good for him. Cooking him meatless meals, watching his cholesterol levels and his blood pressure. She has fountains and peaceful waterfalls all over their house to keep his good karma in line. She is a feng shui consultant and a royal pain in the butt sometimes but her friends love her and so does George. Until one day, when he drops a bomb shell on her. He has packed a bag and he is leaving. He can't take her healing stuff anymore, wants to eat bad stuff, have a drink, spill stuff on his shirts, and be happy. She is smothering him and goes off the deep end when he leaves.
Andy is married to Bryce and has just learned that he has been cheating on her. She was married before but she thought Bryce was different. He is younger than her and just doesn't like being tied down. They lasted three years before Andy throws all his stuff out on the front lawn and throws him out of the house. Her kitchen is being remodeled during all of this and Bob, the man doing the remodeling, lends his ear to Andy becoming a good friend to her. He is nothing like she is used to. He is older, balding, not buff at all like the other men she has been attracted to. She finds herself falling for him. Is it a rebound fall? Is it just him being sympathetic and having pity on her because of all she is going through? Read FOUR FRIENDS.......believe me, you will love it!
I always get so excited when I see Robyn has a new book out! I get crazy until I can get my hands on it and devour it! FOUR FRIENDS does not disappoint. I fell in love with all the characters and found myself cheering for them in different ways. Many issues are brought up in the book......living with teens, sex, fidelity, homosexuality, drugs, and marital abuse just to name a few.
SUMMARY
From #1 New York Times bestselling author Robyn Carr comes the story of four friends determined to find their stride. Ultimately, they'll discover what it means to be a wife, mother, lover, friend...and most important: your true self.
Gerri can't decide what's more devastating: learning her rock-solid marriage has big cracks, or the anger she feels as she tries to repair them. Always the anchor for friends and her three angst-ridden teenagers, it's time to look carefully at herself. The journey is more than revealing—it's transforming.
Andy doesn't have a great track record with men, and she's come to believe that a lasting love is out of reach. When she finds herself attracted to her down-to-earth contractor—a man without any of the qualities that usually appeal to her—she questions everything she thought she wanted in life.
Sonja's lifelong pursuit of balance is shattered when her husband declares he's through with her New Age nonsense and walks out. There's no herbal tonic or cleansing ritual that can restore her serenity—or her sanity.
Miraculously, it's BJ, the reserved newcomer to Mill Valley, who steps into their circle and changes everything. The woman with dark secrets opens up to her neighbors, and together they get each other back on track, stronger as individuals and unfaltering as friends.
---
What do you think about this review?
Comments
No comments posted.

Registered users may leave comments.
Log in or register now!