"Life Changing Chances Don't Have to be Scary"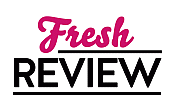 Reviewed by Susan Dyer
Posted February 2, 2014

THE CHANCE by Robyn Carr is book four in her Thunder Point series. Many of the old timers are in THE CHANCE and some new residents are introduced. Mostly, the story revolves around Eric Gentry. He is the ex of Gina and Ashley's father. He moves to Thunder Point to get to know his daughter whom he didn't even know existed. He only found out he had a daughter when Gina sought him out to get some medical information about his side of the family. He is always working and spending time with Ashley until the day Laine Carrington decides to move to Thunder Point. Laine is introduced in book three, The Hero and is an FBI agent. She moves to Thunder Point to do some soul searching and to recuperate. She is also hiding from her father, Senior as she calls him, and his negativity. After he shows up on her door step Laine is forced to face her true feelings for him.
You will also be introduced to Al. He has worked for Eric in the past and comes to Thunder Point looking for work. He becomes smitten with Ray Anne who is the local real estate agent. While working for Eric, Al gets to know his co worker, Justin Russell. He is a high school kid who has a sick Mom and is helping out raising his two younger brothers. Al's heart goes out to the kid and he tries to help him but pride and stubbornness keep him from accepting Al's help. When Justin no longer can take care of his mom, she is put in the hospital and it makes things even harder for Justin to keep his family together. Al, while he is scared the authorities are going to break up Justin's family, cant get involved. He has never put down roots in one place for very long, he cant read and he feels he wouldn't be a good influence on the younger boys. Before too long, Al takes off under the pretenses of going to help a friend out, but he is once again running.
I love this new series by Robyn. She pulls you right in from the very first page and never lets you go. THE CHANCE is the best book in the series but then again, I said that about the previous three books. I love the relationship and banter that Laine and Eric develop. I was reading and giggling through many pages. You can never go wrong with a Robyn Carr book and THE CHANCE does not disappoint. Thunder Point sounds like a great place to live and an awesome place to raise a family. I found THE CHANCE to be a very fast and pleasurable read. The only problem is that now I'm all caught up on the Thunder Point series and have to wait for the next book.
SUMMARY
Share the joys, heartbreaks, challenges and triumphs of the people who inhabit the small Oregon town of Thunder Point with #1 New York Times bestselling author Robyn Carr
With its breathtaking vistas and down-to-earth people, Thunder Point is the perfect place for FBI agent Laine Carrington to recuperate from a gunshot wound and contemplate her future. The locals embraced Laine as one of their own after she risked her life to save a young girl from a dangerous cult. Knowing her wounds go beyond the physical, Laine hopes she'll fit in for a while and find her true self in a town that feels safe. She may even learn to open her heart to others, something an undercover agent has little time to indulge.
Eric Gentry is also new to Thunder Point. Although he's a man with a dark past, he's determined to put down roots and get to know the daughter he only recently discovered. When Laine and Eric meet, their attraction is obvious to everyone. But while the law enforcement agent and the reformed criminal want to make things work, their differences may run too deep…unless they take a chance on each other and find that deep and mysterious bond that belongs to those who choose love over fear.
---
What do you think about this review?
Comments
No comments posted.

Registered users may leave comments.
Log in or register now!