""A compelling and engrossing thriller spotlighting the monied lives and corruption of bankers""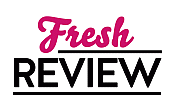 Reviewed by Audrey Lawrence
Posted January 22, 2014

The hot sun is scorching London and there is no relief from the relentless heat. At least not in Alice Quentin's office at Guy's Hospital as the air conditioning is out. There is also no relief from the pressures of her work as a psychologist as cut-backs have killed the anger management sessions her clients badly needed.
Still recovering from the horrors of her horrid experiences in Crossbones Yard and her hospitalization, Alice has been loathe to do any further police related work, but when DI Don Burns comes calling, Alice knows she has to help him. He had not fared well after the Crossbones case and now his job is hanging by a threat and the new police team he is on are out to get him. He desperately needs an ally and, despite her concerns, Alice knows she has to help.
She is shocked when she sees the CCTV video of a banker being killed after being pushed in front of a subway train. The banker had worked for a private bank called the Angel Group and in his pocket they had found a postcard of a Renaissance angel along with some white feathers. Now, it is up to Alice to help figure out what is motivating the killer. Will they be able to do it before more murders happen? What is the meaning behind the Angels and the feathers?
After the acclaimed success of her first psychological thriller, CROSSBONES YARD, Kate Rhodes has created in A KILLING OF ANGELS, a very compelling and authentic look at the glitter and ugliness of banking in The Square Mile, the heart of the financial district in London, England. While it is terrific as a standalone read, fans of Kate Rhodes will be thrilled with the return of psychologist Alice Quentin as protagonist as Alice and her friends and family are still deeply affected by what happened in Crossbones Yard.
Rhodes has a wonderful style with words, images and descriptions. From the first words, you are instantly caught up in the action. You feel the shimmering heat, the shock, the pain almost as intensely as the characters involved. Rhodes is also very skillful at making all her diverse characters so authentic. For example, she presents the complexity of Alice's life (a brother suffering from bipolar and addictions issues, a rigid and lonely mother, diverse and intriguing friends) in a manner that is so straightforward on the surface, yet hinting at such turmoil and complexity that it paradoxically makes it seem very natural to the reader. For myself, this made me really like Alice as a character as her interactions with friends and others are so realistically described. I don't know if further books are forthcoming, but I do hope that will be the case as I really would like to read more about Don Burns, Alice and her friends.
Similarly, I liked the juxtaposition between the lavishness of the bankers' lifestyles and the small amounts of monies needed to run critically needed programs as they added a grittiness and depth to the already high tension in the storyline as the killer seeks revenge. Fans of police procedural and thriller novels are sure like this highly engrossing story. Just be prepared to quickly leave your reading seat and be moved instantly into a very hot and sticky situation in the heart of London! Enjoy!
SUMMARY
The first death looked like a suicide. But someone had tucked a picture of an angel and a handful of white feathers into the banker's pocket before pushing him in front of a train. A killer is stalking The Square Mile—the financial district in London—an avenging angel intent on punishment. But why these victims? What were their sins?
Psychologist Alice Quentin swore she'd never get involved with police work again. Her duty is to the living, not the dead. But she owes Detective Don Burns a favor. He was the one who would sit for hours when the last case they worked on together had landed her in the hospital. That case had clearly taken its toll on him, and his career, too. So when he comes begging for help, how can she refuse?
In order to find the murderer, Alice and Detective Burns must dig deep into the toxic heart of one of the major financial centers in the world. A place where money means more than life, and no one can be counted innocent. A Killing of Angels is the second book in Kate Rhodes' Alice Quentin Series.
---
What do you think about this review?
Comments
No comments posted.

Registered users may leave comments.
Log in or register now!