"A helpful guide to keeping your best trait advantageous and not disastrous!"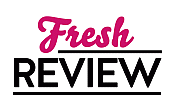 Reviewed by Audrey Lawrence
Posted January 5, 2014

What do Bernie Madoff, Lindsay Lohan, Anthony Weiner, and Tigers Woods all have in common?
According to Judy Smith, a professional crisis expert, they all have strong professional strengths which is their good side; but when taken to an extreme, those same strengths become a huge liability and the result is a disaster.
Having been a crisis manager for many years to both celebrities and professionals, author Judy Smith has herself been the inspiration for the TV show "Scandal" and now has written a self-help book for people to reflect on how their own strengths can lead them into trouble if they let it get out of control and what they can do if their bad self causes a personal or professional crisis.
GOOD SELF, BAD SELF is divided into seven chapters that focus on the seven key attributes that tend to be most problematic for people. These are Ego, Denial, Fear, Ambition, Accommodation, Patience, and Indulgence. Each is very well described both for its benefits and areas that prove problematic. While the understanding and theories behind why our best attributes can also be our Achilles' heel have been around since ancient times, however, what makes Smith's self-help book unique is the use of a model that can help resolve the concern or to help problems from happening if one pays attention.
After each chapter description, Smith covers how her P.O.W.E.R. Approach which is outlined in the Introduction, can be used in each of the seven problematic areas. This mnemonic model stands for:
Pinpoint the core trait: identify which trait is in play.
Own it: acknowledge that it can be both good and bad.
Work it through: process the role it's played in your life.
Explore it: consider how it could play out in the future.
Rein it in: establish how to re-achieve balance and control.
In each chapter, Smith covers in clear and easy to read language the situations under discussion and along with specific and detailed examples from the lives of celebrities, politicians, corporations and others. This is Smith's strength and she does this very well. Where I found Smith's book falling short is in the application of the model: her descriptions of how to use the model in each circumstance are too brief as the real power and effectiveness of her P.O.W.E.R. Approach lies in its application. To her credit, she does provide some additional references in the book and also has very good, but again brief, appendix sections on how to do a proper apology and a point form checklist for how to negotiate a crisis. Given that, it is a helpful resource and, if utilized, can help from having a person's life from getting derailed.
SUMMARY
From the real-life crisis expert who inspired ABC's Scandal.
Everyone must learn to live with personal missteps. Whether you've put yourself in an awkward situation, or you find that you've unwittingly created a full-blown crisis, Judy Smith is here to teach you how to look within to diffuse, mitigate, and resolve issues at their root.
Good Self, Bad Self will teach you how to face and overcome potential problems before they send your life spinning out of control. Using the straightforward and incredibly effective POWER model—which incorporates the same strategies Judy uses with her high-profile clients—you can learn to master and expertly handle any sticky situation in your own life. Smith distills years of experience, sharing tools we all need to face our mistakes and overcome them.
---
What do you think about this review?
Comments
No comments posted.

Registered users may leave comments.
Log in or register now!