"The Player's deadly game of cat and mouse is even more dangerous with much higher stakes."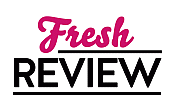 Reviewed by Lynn Cunningham
Posted December 22, 2013

Deputy Chief of Police Jess Harris has really been through it. With serial killer Eric Spears, also known as The Player, so close that he actually touched her still on her trail, she continues to watch the body count rise in his latest addition to the horrid and terrifying little game he's playing with her. For some reason, Spears has latched onto Jess in a very disturbing manner and everything he does; he does for her.
Even though this latest threat from Spears has made it necessary to move in with Chief of Police Dan Burnett, the love of her life; she hasn't had a lot of time to truly enjoy their time together. It seems that there's another rash of horrific murders being committed and Jess must find the culprit before more bodies pile up around her. On top of that, Dan is being locked into a carefully constructed frame regarding the disappearance of a police officer.
While all of this is going on around her, things are much more involved for Jess this time. She's harboring a secret that will change the course of her life in a very dramatic fashion; that is if she can manage to elude the crafty Spears who seems to always be several steps ahead of her. If she doesn't stop him pretty soon, she may not come out of his twisted game alive.
Debra Webb has fast become one of my favorite writers. The Faces of Evil series featuring Jess Harris and Dan Burnett is fast paced, nerve jangling and nail biting. VICIOUS is no different in that regard. It dives right in on the first page and a cold beckoning hand pulls you into the latest of events of this ongoing saga.
Giving up a little along, there are several secrets that come to light in VICIOUS. These only add to the anticipation of where the clues lead. Now I'm really dying to know who Eric Spears actually is and why he's so obsessed with Jess. He's certainly not your run of the mill serial killer. What is it about Spears' particular type of evil that draws in others to help him play his terrifying little game? The police know a lot about him but he's still just as elusive and arrogant as ever.
While VICIOUS is the seventh book in the Faces of Evi series; it can be easily read as a stand-alone novel. Obviously, though, readers will want to start at the beginning and drink in the excitement from each book much like a thirsty man in the desert craves water.
Learn more about Vicious
SUMMARY
Serial killer Eric Spears is far from done. He has chosen his next victim and Deputy Chief Jess Harris knows it's only a matter of time until he comes for her.
The murders are vicious, the killer relentless. Has Birmingham's major crimes team run into its most baffling and deadly case yet?
Don't miss the next thrilling installment of the Faces of Evil!
---
What do you think about this review?
Comments
1 comment posted.
Re: The Player's deadly game of cat and mouse is even more dangerous with much higher stakes.

I have loved this series since the first book Obsession. I
agree that the series is addictive. Certainly, Vicious is a
stand-alone book but once you read Vicious, I guarantee that
you will go back and read the earlier books. Save yourself
some time and get them all now! I have read Debra Webb's
books for years, and I think this series is her best work to
date.
(Marijane Diodati 4:35pm December 23, 2013)
Registered users may leave comments.
Log in or register now!