"Emotionally charged, western romance"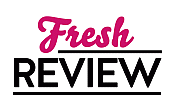 Reviewed by Miranda Owen
Posted December 1, 2013

THE SECRET HEIR OF SUNSET RANCH is Book 3 in the author's Slades of Sunset Ranch series. It's under some slightly bizarre circumstances that Justin Slade and Katherine Grady meet again at the opening of this story. As far as Kat knows, it's Brett Applegate that she's meeting again. When she briefly met and had a wild fling with him a year and a half ago, that's who he introduced himself as. In actuality he was Justin Slade -- wealthy rancher and soldier, rather than simple farmer and soldier.
This is far from the last surprise that either of them will have throughout the course of the book. Almost immediately after meeting his former flame, Justin learns that she fathered his child. However, because of his earlier deception, Brett's Aunt Mattie believes that young Connor is Brett's son.
To say that it's a complicated situation would be a huge understatement. Things are further muddied because of Aunt Mattie's situation. Her health is delicate and when Kat came on the scene with baby Connor, it revitalized the old woman and gave her a new sense of purpose. Neither Kat nor Justin wants to give her a bad shock that might jeopardize her health.
Throughout THE SECRET HEIR OF SUNSET RANCH, the two former lovers try to sort out their feelings for each other and figure out what their relationship should be now. They are both still very attracted to each other, but they both have some emotional baggage. Even though Justin takes some responsibility for how things worked out for them in the past, he still harbors a little anger and not being there for the birth of his son, and not being able to openly acknowledge him now. He also suffers survivor's guilt from his military experience. He received the Congressional Medal of Honor for saving five soldiers but he blames himself for not being able to save Brett.
Maddie has some trust issues and other issues with men because of her abusive father. She is not a gold-digger but because of her anxiety filled past, always on the run with her mom, and barely having enough money to get by, she longs for security and stability in a future partner.
I found Kat to be a very sympathetic character. I respected what Justin wanted to accomplish by buying some of Aunt Mattie's land in order to set up the Gateway Equine Retreat for veterans. I liked that it was something that he and Kat could work on together. Kat and Justin generated some heat together, but the emotional pull of the story is what makes it a compelling story.
I think THE SECRET HEIR OF SUNSET RANCH can be read and enjoyed without having read the previous two stories in this series, since that's exactly what I did. However, after enjoying this story and reading about Justin's brothers, I look forward to checking out their stories in the previous books.
SUMMARY
A war hero returns to a secret baby surprise in this Slades of Sunset Ranch novel by USA TODAY bestselling author Charlene Sands
Back from his tour of duty, wealthy Nevada rancher Justin Slade gets the shock of his life. The woman who shared his bed eighteen months ago is in his hometown with a son in tow… who looks just like Justin!
Katherine Grady is hiding a dark past, but when she realizes Justin seduced her under false pretenses, she's livid…even if she still finds him as irresistible as ever. Will their secrets keep them apart, or will her hero fight for what's his?
---
What do you think about this review?
Comments
No comments posted.

Registered users may leave comments.
Log in or register now!