"Qurky, laugh-out-loud look at the life of a young Christian who still has some things to work out"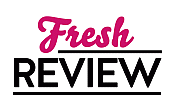 Reviewed by Patricia Woodside
Posted October 23, 2013

Young Adult Inspirational | Inspirational
Paige Alder is a young woman whose life is everything she could want. She is dating a guy she really likes. She is offered a raise to do the job she's already doing. She has good friends, a solid family and her faith is strong.
Except she doesn't really like the job she has. She has a chance to work at her church full-time with the youth ministry, but is she cut out for that? Her relationship with her parents is good, but she hasn't spoken to her sister in years, at least not until the now-engaged sister returns to town. Tyler's a nice guy, but what exactly is their relationship, something she might not be overly concerned with except that her ex-boyfriend is also back in town and trying to wheedle his way back into her life. What's a young Christian woman supposed to do?
Mangum does a superb job of capturing the angst commonly found in young adulthood. Paige might be out on her own but she's still finding her way in the world and discovering who she is and more importantly, who God desires her to be. There are many things to consider and decisions to be made along what could be a slippery slope, and like many young adults, she doesn't want to make a wrong move. She's also looking for validation for her choices, good and not-so- good, even though she knows the latter are things she and God are still working through.
PAIGE REWRITTEN is funny, in a laugh-out-loud, quirky kind of way but also in a revelatory manner, wherein Mangum uses humor in order to shine a light on Paige's—and possibly the reader's—sensitivities.
It's been a long time since I've read really good YA, and PAIGE REWRITTEN would certainly be classified as such. I wasn't enthralled enough to go back and read the first book in the series, but I'll definitely have my eye out for the next installment.
SUMMARY
Paige Alder is in a really good place. She's dating nice guy Tyler. Her boss has offered her a raise. Her walk with God is strong. Life is great—and that's when things start to change.

First, the youth pastor at church keeps asking Paige to work with him full time. Then her sister shows up newly engaged and wanting to reconnect, even though they haven't spoken in years. And now former boyfriend Luke has come back into her life. How is Paige supposed to know what the right decisions are?

This warm and humorous second book in the Paige Alder series will help young girls work through important issues such as forgiving others and obeying God.
---
What do you think about this review?
Comments
No comments posted.

Registered users may leave comments.
Log in or register now!