"The Explosive Third in the Series Provides Even More Enticing Twists"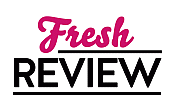 Reviewed by Diana Troldahl
Posted October 11, 2013

The darkly brooding Temple who faces any comer in the ring with aplomb and unyielding force is staggered when confronted with the cause of his destruction, the woman he believed he'd killed twelve years ago.
Mrs. MacIntyre has kept her secrets for twelve long years, but with the foolish actions of her brother, she has no choice but to confront the man she wronged to save the boys for whom she is responsible.
Sarah MacLean's Rule of Scoundrels series is based around a rather unique gambling hell, run by four fallen rogues who each have secrets to hide but share a bond of survival. Her books always provide appealing, smart strong heroines and deliciously tortured heroes as well as story lines that keep a reader engrossed to the very end.
I have enjoyed each of the previous books in the series but I think NO GOOD DUKE GOES UNPUNISHED may be the most explosive of them all thus far. You will find the same dry wit, pulse-pounding love scenes and clever back story as with the previous two, but the stakes are set a bit higher with no readily apparent solution to the obstacles between the lovers.
The venue of Victorian boxing is fascinating, and adds an enticing sensual twist to some of the love scenes and the use of the gritty underpinning of London is contrasted skillfully with the blindly exuberant silks and celebrations of the ton. Sarah MacLean can be counted upon to provide complex characters who, despite their mistakes, are worth cheering for set in descriptions of early Victorian London you can almost touch. NO GOOD DUKE GOES UNPUNISHED is the third in the series with the fourth book set for publication in 2014, when Chase's turn will come.
SUMMARY
A rogue ruined . . .
He is the Killer Duke, accused of murdering Mara Lowe on the eve of her wedding. With no memory of that fateful night, Temple has reigned over the darkest of London's corners for twelve years, wealthy and powerful, but beyond redemption. Until one night, Mara resurfaces, offering the one thing he's dreamed of . . . absolution.
A lady returned . . .
Mara planned never to return to the world from which she'd run, but when her brother falls deep into debt at Temple's exclusive casino, she has no choice but to offer Temple a trade that ends in her returning to society and proving to the world what only she knows...that he is no killer.
A scandal revealed . . .
It's a fine trade, until Temple realizes that the lady—and her past—are more than they seem. It will take every bit of his strength to resist the pull of this mysterious, maddening woman who seems willing to risk everything for honor . . . and to keep from putting himself on the line for love.
---
What do you think about this review?
Comments
No comments posted.

Registered users may leave comments.
Log in or register now!