"An orphaned baby brought them together ... will love keep them together?"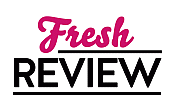 Reviewed by Annetta Sweetko
Posted October 10, 2013

Dr. Mariama Mandara wishes people would get over her being a princess; let her finish the medical conference and get back to her research. Evading paparazzi was getting ridiculous but when she grabs a food cart and hauls it toward the room to get away, she has no idea that an adventure of true Christmas proportions is about to begin and it starts with a YULETIDE BABY SURPRISE.
Dr. Rowan Boothe is also at the conference, and he too recognizes the princess, Mari, having had a number of antagonistic words with her. Though when instead of his meal on the cart she pulls out an abandoned infant he's in for a number of surprises. Her name is Issa and the note asks for Dr. Boothe to take care of her as the mother can not.
Rowan uses his contacts from the Military Academy he had been sent to as a teen. There he found himself forming a type of family with others there, calling themselves the Alpha Brotherhood, closer knit than most families to this day. As the search is on to find the parents, Rowan and Mari begin to take care of the little girl and both see a side of the other that is unexpected. He thinks she is a pampered princess but soon learns the truth ... she's sexy and smart. She has no idea why he works in a clinic in Africa when he could have his own practice anywhere, but soon learns. Will this be an interlude with no future or is it possible that a little Christmas magic is in the works?
A YULETIDE BABY SURPRISE has a very intriguing Christmas storyline. I don't usually like Christmas themed books, they always seem just a little too sappy for me, but this was written by a favorite author of mine, Catherine Mann, and I just had to see where she would take the theme. It was fantastic. The two doctors were so alike and unalike that it was fun to watch them really get to know each other. I found this book a very good read, heart-warming without making you cry, and fantastic in the romance department. Good job Ms. Mann.
SUMMARY
'Tis the season to be jolly? It isn't for Dr. Rowan Boothe when a princess on the run from the photo-hungry press invades his hotel room. He and Mariama Mandara had their professional clashes in the past, and Rowan has no desire to become involved in her latest predicamentóuntil they discover an abandoned baby. Now he needs Mari's help and soon discovers she's no pampered royal but a desirable woman. Yet how long can their Christmas escape really last?
---
What do you think about this review?
Comments
No comments posted.

Registered users may leave comments.
Log in or register now!