"Second Watch is anything but boring!"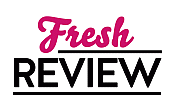 Reviewed by Jennifer Barnhart
Posted October 8, 2013

Mystery Private Eye | Thriller
After getting a double knee-replacement, J.P. Beaumont should be focusing on his physical therapy and recovery. Instead, he's tracking down clues into the death of a young girl, Monica Wellington, who'd been strangled and stuffed into a barrel back in 1973. It was J.P's first case as a homicide detective. It was a case he'd never solved, a case that he'd forgotten until he saw Monica sitting by his hospital bed as he came out from under the anesthesia. He knows he must keep a forty year old promise to a grieving mother to find Monica's killer and his subconscious is obviously telling him that something wasn't right about the 'Girl in the Barrel' case. Piecing together his memories of that time leads J.P. down a dangerous road as he starts his sudden promotion during that case and if he could have done more for Monica and her mother.
SECOND WATCH by J.A. Jance is an intensely emotional journey into the past that reveals how seemingly random acts can change the course of a person's life. I'm a huge fan of Jance's Joanna Brady Mysteries and her J.P Beaumont Mysteries. This is the tenth book in J.P.'s series and they continue to draw the reader into the fantastic world she's crafted.
One of my favorite aspects of SECOND WATCH was the deft handling of J.P.'s memories. Beautifully written, emotionally charged, and seamlessly interspersed within the stories these flashbacks worked double duty to parcel out clues and to develop J.P.'s character. The qualities that make J.P. a wonderful detective and fascinating character are there in his young self. There are two sets of memories Jance delves into for this story; J.P.'s experience as a new soldier in the Vietnam War and his first ever homicide case. J.P.'s memories of his experience in Vietnam are the perfect balance for this mystery and they create intense internal conflict and emotion. They are the heart and soul of this story.
I'll admit to being a bad reader sometimes and skimming through long chunks of backstory or setting description to get to the good stuff. With Jance everything is the good stuff. Her eye for detail brings each scene into sharp focus and every word is picked for impact. Each sentence helps build the scene, the character, the mystery, and does so with a strong narrative voice.
SECOND WATCH is an intense mystery as J.P. comes to terms with the guilt of his failures. If you've never read J.A. Jance's series, you are truly missing out. It isn't necessary to start at the beginning of the series to understand these characters, so go grab a copy of SECOND WATCH and you won't be disappointed. I also highly recommend reading Jance's other titles because she is a strong voice in the mystery genre who not only spins a good mystery but creates characters who remain fascinating through numerous appearances.
SUMMARY
With Second Watch, New York Times bestselling author J. A. Jance delivers another thought-provoking novel of suspense starring Seattle investigator J. P. Beaumont.

Second Watch shows Beaumont taking some time off to get knee replacement surgery, but instead of taking his mind off work, the operation plunges him into one of the most perplexing mysteries he's ever faced.

His past collides with his present in this complex and thrilling story that explores loss and heartbreak, duty and honor, and, most importantly, the staggering cost of war and the debts we owe those who served in the Vietnam War, and those in uniform today.
---
What do you think about this review?
Comments
No comments posted.

Registered users may leave comments.
Log in or register now!