"A Wonderful Sequel Filled With Faith and Healing"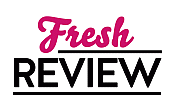 Reviewed by Susan Dyer
Posted September 29, 2013

You don't have to read the first book Half Stitched Amish Quilting Club to enjoy this sequel, THE TATTERED QUILT.
Emma is about to give a new quilting class. Her students are quite a mixed bag of characters. Her husband, Lamar, will be helping her as he did in the first book. They are very kind simple folks and they both have hearts of gold and patients of a saint. They have a very strong marriage and both know it is about give as well as take. Before they agree to do another class, Lamar suggests they go down to Florida for a well deserved vacation. Emma agrees but only if no one signs up for the class.
Many of the characters in this quilting class have a connection to the people from the first book, but that doesn't mean you have to read the first book. I didn't read it, and I wasn't lost at all. Wanda gives you enough of their backgrounds as you read to make you feel as if you know exactly what is going on in their lives.
Cheryl takes the class after bringing her grandmother's quilt to Emma for repairs. Cheryl wants to have the quilt repaired and give it to grandmother hoping it gives her some comfort as she is doing poorly. Terry and Blaine both are attracted to Cheryl and both couldn't be more different. Terry is rough around the edges has very long hair and smokes. Cheryl is allergic to cigarette smoke. Blaine is very nice and attractive as well.
Anna, an Amish girl, is taking the class as well but doesn't want to be there. Her mother signed her up for them in hopes of teaching Anna how to sew. Anna could care less. She is eighteen and just wants to go out and do the things her English friends get to do.
Carmen is a journalist who has traveled to Indiana to see her brother-in-law and niece while trying to write an article on the Amish. She doesn't tell anyone what she is really doing there and starts to feel guilty because of it. She is also torn about her life in Los Angeles and how the new people in her life are making her really think about where her life is going.
Then there is Selma. She is a bitter, cranky older lady who is also a widow. She is known as the neighborhood busybody and has no Problem telling others what is on her mind. She gets on everyone's nerves in the sewing class with her snide remarks, but really, she is just lonely, missing her family.
THE TATTERED QUILT really pulls at your heart strings. I was instantly caught up in the characters lives and business. It was almost as if I were sitting at the table with them and we were all friends. Wanda's novels always leave me thinking abut the choices I have made in my own life and how I can be a better person. I look forward to reading more of this heartfelt series.
SUMMARY
Amish widow–turned–newlywed Emma Yoder Miller begins another quilting class with a new group of unlikely students, all with tattered pieces of their lives that need mending. Selma is a belittling busybody. Terry is a rugged roofer who just wants a casual date with a pretty classmate. Blaine loses a bet and has to join the class, where he soon finds himself in a friendly competition with Terry. Anna's mother signs her up in a desperate attempt to keep Anna from leaving the Amish faith. Carmen holds tightly to bitterness while hiding her secret motives for taking the class. And Cheryl has a broken, mistrusting heart that needs just as much mending as the tattered quilt she brings. Members of this patchwork group find friendship, faith, healing, and restoration while gathered around their quilts.
---
What do you think about this review?
Comments
No comments posted.

Registered users may leave comments.
Log in or register now!