"The dark mystery of a tormented bride on the run from her vicious husband."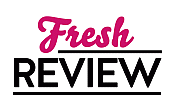 Reviewed by Auriette Lindsey
Posted September 28, 2013

In Great Britain 150 years ago, a wife was at the mercy of her husband. Society bride Isabel Netherton learns that the hard way, on her wedding night. When she is finally able to escape, she has nowhere to go -- until fate steers her to the home of scholar Darius Thorne, the one man who knows the demons that haunt her.
OBSESSION WEARS OPALS is the fifth book in Renee Bernard's Jaded Gentlemen series. The men of this exclusive group bonded while being held prisoner in India, and beyond that horror, Darius has other scars that help him understand the terror of abuse.
Bernard stacks the deck against Isabel and Darius, but she also gives them strength, smarts, and determination. Her descriptions of the torture Isabel endured at her husband's hands are difficult to read, and she keeps us waiting until the final pages for a resolution. OBSESSION WEARS OPALS is a compelling and unusual love story that will keep you enthralled.
I recommend this novel to readers who enjoy the Victorian era, historical romances, and wounded heroes. Even though OBSESSION WEARS PEARLS is part of a series, it stands on its own.
SUMMARY
Darius Thorne has learned to use his wit and intelligence to strategize a better life for himself. He is the White Knight amidst the small secret circle of Gentlemen known only as the Jaded. The handsome scholar shields his heart by keeping a studied distance from the world…until he rescues a beautiful woman.
Isabel Netherton isn't merely a damsel in distress. A high born lady of quality unwilling to be a pawn, she is defiantly escaping an abusive husband. But under Darius's protection she discovers an unexpected champion--a man who teaches her the power of true desire and what it means to be treated like a queen.
However, the law of the land supports her husband's cruel claim. It will take all of Darius' wit to keep one step ahead of their enemies and protect Isabel. In a deadly game of chess, Darius must defeat the Black Knight and sacrifice himself for his Ivory Queen or forfeit all.
---
What do you think about this review?
Comments
No comments posted.

Registered users may leave comments.
Log in or register now!