"Christmas spices in nineteenth-century Texas"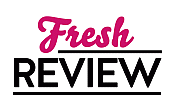 Reviewed by Clare O'Beara
Posted September 28, 2013

Inspirational Romance | Inspirational Historical | Holiday
Texas at the end of the nineteenth century is no place for a lady to wander unescorted. Eve Pickering comes to the rescue of a young boy who stowed away on the train, Leo, at Thanksgiving, but she's newly arrived from Arkansas herself and doesn't know anyone. A gentleman called Chance Dawson offers to escort her to where she can get a good meal, but the sheriff takes an interest in Leo - a thief. The boy protests that the stolen watch had been his father's and he took it back after working for two years unpaid for the man who held the watch.
A FAMILY FOR CHRISTMAS seems an unattainable dream for young Leo, but Eve agrees to postpone looking for a milliner's job until the truth can be established, making herself responsible for the boy. Chance meanwhile gets an unwelcome letter, read to him by a friend because he has reading difficulties which we would now call dyslexia. His father is coming to see what he has made of his life. The town of Turnabout boasts a newspaper and a subscription library, a school, various shops and a repair shop owned by Chance. Here he tinkers with sewing machines, clocks and a motor carriage, and he is working on a stationary engine. The town is even hosting a festival. Proper or not, Chance might just be able to encourage strait-laced Eve to dance....
The historical setting made for an interesting read and the engaging characters dealt with issues and got on with their lives. People had to be more self-sufficient in those days, and with less money to go around everything that broke had to be mended. The ladies make fudge and join a quilting circle, and handcrafts are excellent skills for both boys and girls. The only real challenge is the strained relationship between Chance and his father, made more severe by the fact that the older man has bought up the loan which financed Chance's business.
This inspirational tale will provide a gentle romance and look at past times for readers, especially fans of Winnie Griggs who has written several other historical romances. A FAMILY FOR CHRISTMAS is a pleasant read infused with the scents of Christmas spices.
SUMMARY
An Unexpected Gift

Eve Pickering knows what it's like to be judged for your past. So she's not about to leave the orphaned boy she's befriended alone in this unfamiliar Texas town. Since Chance Dawson's offer of shelter is the only way to look after Leo, Eve is determined they'll have a warm, welcoming home for the holidays.

Chance came from the big city to make it on his own despite a painful secret. But Eve's strength is giving him a confidence he never expected—and a new direction for his dream. With a little Christmas blessing, he'll dare to win her heart—and make their family one for a lifetime.
Excerpt
Turnabout Texas November 1895

"Stop! You can't do this."

Eve's protests fell on deaf ears as the train conductor continued to forcibly escort her young friend off the train without so much as a backward glance. She trotted to keep up with the long–legged official as he moved toward the exit, his fist firmly clutching Leo's collar.

"Please be careful," she called out as she saw Leo stumble. "He's just a boy, don't hurt him."

But the conductor still didn't slow down. Did the man have no feelings?

As soon as they were on the platform, Eve scooted around to face him, determined to halt his progress and make him listen to her.

"Mr. McIvers, you can't mean to just toss him from the train and leave him here." She tried to infuse her voice with as much authority and confidence as possible but was afraid there was a touch of pleading there as well. How had she not realized before now that Leo was a stowaway?

She risked a glance Leo's way. The trapped, desperate look that had crossed the boy's face when the conductor pounced on him a moment ago was still there. It was enough to break her heart – no child should look so haunted.

"And what do you suggest I do with him?" The conductor, a beanpole of a man with bushy sideburns and an officious manner, looked down his nose at her as if she were no older than the ten–year–old in his grip.

She was used to such treatment. Even though she was a grown woman of twenty, with her slight build and barely five foot two height with her hair up, folks often dismissed her as a child. But Eve drew herself up to her full height and tried to match his stern expression. "I'm certain there's been some kind of misunderstanding. If you'll just allow Leo to explain––"

Leo tried to shake himself free of the conductor's grasp, but the man just tightened his hold. "The time to explain has come and gone," the man said sternly. "He's a stowaway, pure and simple. And he rides no further on my train."

This situation was partly her fault. She should have guessed something was amiss when she first spotted the boy under the seat in front of her, should have taken the time to figure out how to help him before it came to this. But she'd been so wrapped up in her own worries, so plagued by concerns of what the new life she was heading toward might be like, that she'd missed the signs. So instead, she'd merely assumed he was retrieving something that had fallen.

When she'd invited him to sit next to her and share her apple, it had been as much to distract herself from her own forebodings as to be kind to her new acquaintance. He'd fallen asleep with his head leaning against her and her heart had softened further toward him. But she'd become concerned about him being separated from his party and had quietly asked the conductor to let them know where the boy was. That was when the man had realized he had a stowaway on board.

Pulling her thoughts back to the present, Eve spread her hands, trying once more to appeal to the stern conductor's sympathies. "He's just a boy. What will become of him if you leave him here?"

But the man refused to unbend. "Miss Pickering, I'm sure your concern does you credit, but don't let his age fool you. I've met his kind before and they'll smile innocently to your face while they pick your pocket. I imagine a scalawag like him will get on just fine, or end up in jail one."

Eve planted her fists on her hips. "You can't treat a child like a stray dog and just dump him at your first opportunity without anyone to look out for him."

She glanced around, looking for help of some sort, and her gaze snagged on that of a gentleman standing across the platform. Her eyes widened as she realized he was watching her. There was a note of curiosity and sympathy in his smoky blue eyes. And something else, something warm and compelling that made it impossible for her to look away, that made her certain she could trust him with her problems.

An older couple dressed for travel crossed between them, breaking the connection, and Eve abruptly came to her senses. She lifted her chin and turned back to Mr. McIvers. What in the world was she thinking? Such fanciful notions lead to nothing but trouble. And asking a strange gentleman for assistance was not something a proper young lady did unless the circumstances were indeed dire.

Still feeling the impact of those eyes, she did her best to push that aside and deal with the more important issue at hand.
---
What do you think about this review?
Comments
No comments posted.

Registered users may leave comments.
Log in or register now!