"A captivating gallimaufry of emotions and hurts transformed by love!"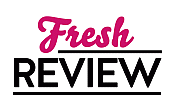 Reviewed by Audrey Lawrence
Posted September 25, 2013

Despite knowing that the Duke of Bloodsworth was more attracted to her vast dowry from her father Jack Hadley than to her, Annalise Hadley was still quietly thrilled at her wedding. He had picked her of all the ladies available and she is sure they would enjoy each other well enough to get along. Unfortunately, one violent and horribly abusive wedding night soon changes Annalise's mind on that score. Called a "cow", as she is trussed and dumped overboard and left to drown, she soon drifted into oblivion.
Meanwhile, a world weary and dispirited ex-soldier lets his horse amble along close to the riverbank. He had left his family home shortly after being there for a few days and especially after seeing how happy his brother and his would be the point? There is now nothing to come back to. childhood sweetheart, Paget, are since their wedding. What Suddenly, his training as a soldier kicks in and he is suddenly alert as he spots a sodden mess near the riverbank. Is it a trap?
Discovering it was a woman barely alive, Owen finds a new purpose and vows to save her. He cares for her and, with the aid of some gypsies, saves her. But, who is this mystery woman? It does not matter who she is or what had happened. Now, as she gradually heals, Annalise does not want to tell who she really is, but as Owen Crawford, the reclusive Earl of McDowell, fights his own demons from memories of the war in India and helps her to be stronger, she faces a difficult heart-wrenching choice between duty and love. What will she do?
New York Times best-selling author Sophie Jordan has written a very charming and captivating novel that is sure to please her historical romance fans. HOW TO LOSE A BRIDE IN ONE NIGHT is the third book in her Forgotten Princesses series about Jack Hadley's illegitimate daughters, yet, it reads very well as a stand-alone romance. The storyline is intriguing as it builds on how two hurt and damage people regain their lives through their concern for the other.
As you learn more about the characters as the story develops, you really start to see their motivations and emotional hurts. I found Owen to be a very appealing and quintessential hero. He is strong, kind and considerate and despite his post-traumatic stress (as we would call it today), is an honourable soul. Annalise is an intriguing character who relishes a bit as she is cosseted by Owen; yet wants to be stronger, but is unsure how to express it. Find out how it all unfolds! Definitely worth finding out HOW TO LOSE A BRIDE IN ONE NIGHT!
SUMMARY
New York Times and USA Todaybestselling author Sophie Jordan wraps up her sensual Forgotten Princesses series with the passionate tale of a reclusive earl, a princess in hiding, and the daring rescue that brings them together… It was the wedding of the season…
When a handsome, charming duke proposes, heiress Annalise Hadley believes all of her fairytale dreams are about to come true. But on their wedding night, the once-perfect duke smothers her with a pillow and throws her over the side of their honeymoon barge. Apparently, the duke had no intention of marrying an unappealing bastard like her.
Annalise survives but her heart isn't so lucky.
Fished out of the river by a reclusive earl, Annalise is nursed back to health by a man with his own demons…and a penchant for taking his shirt off in front of her. Alone with him in his remote lodge, she keeps her identity a secret, waiting for the day that she's strong enough to visit the duke and take her revenge. But a lot can happen in the days and nights alone with a beautiful man. Is Annalise ready to seize the passion between her and the handsome earl? Or will her distrust of men keep her from claiming the love that blooms between them?
---
What do you think about this review?
Comments
No comments posted.

Registered users may leave comments.
Log in or register now!