"A Hot Role Playing Story"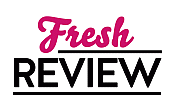 Reviewed by Louise Evans
Posted September 10, 2013

Erotica Paranormal | Paranormal Romance
HOW TO DISCIPLINE YOUR VAMPIRE by Mina Vaughn is a quirky, fun story about a female whose passion is role playing in the bedroom. Cerise is a substitute teacher that does not want to take a full time position with one school, she is not a putting down roots kinda girl. She is a domme that has a huge fetish for role playing in the bedroom and will stop a scene and make her sub leave if he breaks character for any reason. She admits she cannot have plain vanilla sex, that is not what gets her off. She all but gives up until she gives it one last try and goes to a mixer her friend tells her about.
There she meets William, a tall, gorgeous mysterious man that says all the right things. But can he deliver on everything he has promised? William Gentry is a vampire with a fetish for pain, but being a vampire having someone inflict enough pain for him to feel is becoming harder and harder. He can always go back to his vampire dommes, but he wants a warm human body. Cerise is warned off "Chilly Willey", but she has to try him out and see if he can deliver what he has promised, and boy does he ever. Her every fantasy is coming true until he starts to want more of their relationship outside of the bedroom. Will she run like always or will she commit?
I liked this story ok. Sometimes the fetish went over the top, but not having this fetish I would not understand how someone who does have it can be. HOW TO DISCIPLINE YOUR VAMPIRE is a fast read and worth a few hours.
SUMMARY
Cerise Norrell, Type A substitute teacher by day, is ready to quit being a domme. Despite her best intentions, none of her partners can keep up with her scene fetish and attention to detail—let alone her demand that they have a costume and set waiting every afternoon by the time she's home from school.
Over a dozen potential subs have left her in the past year, but just when Cerise thinks it's impossible—that she'll have to go back to vanilla relationships, or be alone forever—she meets William, who wants to make all her fantasies come true. He turns her home into a geisha's dream apartment, a concert hall with a grand piano (which he uses to play an original composition while wearing a tuxedo), and even rents an abandoned loft for a zombie apocalypse scene—complete with canned goods.
But there's something strange about William. Well, a lot of strange things. He must be absurdly rich, since he can afford to provide extravagant costumes and props on a daily basis without having to leave work early. He must be insane, since he puts up with Cerise's over-the-top demands. And most importantly, he doesn't redden when he's spanked, and his skin is as cool as satin sheets. When Cerise discovers she's become dome to the infamous "Chilly Willy," as he's known throughout the BDSM urban lore, she begins to find out there's a whole lot more to her handsome submissive than a creative mind and a hard body.
And when it's William, ironically, who starts pressing Cerise to give him the kind of commitment she's never given anyone, it'll take everything she has to work through her issues, confront her past, and learn to be vulnerable.
---
What do you think about this review?
Comments
No comments posted.

Registered users may leave comments.
Log in or register now!