"Get a Second Chance in Last Chance"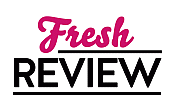 Reviewed by Susan Dyer
Posted September 2, 2013

Lainie Davis is on the run from her old life! Her car breaks down and she winds up in Last Chance New Mexico! Last Chance  is small town America where everyone knows everyone else's business. She is taken in by a woman named Elizabeth who tries to help her out. She also meets Elizabeth's grandson Ray.  While working at the local diner,  she realizes that everyone in town is just so nice and genuinely wants to help her out.   She is not used to people like this so at first, she rejects their niceness.   She soon learns how to accept their kindness and that they truly care about her.
Soon she finds out that Ray's brother, Steven is coming back to town to run the family business.  Ray has been taking care of the bar but as soon as Steven gets back, Ray is gone. He has put his life on hold and now he wants to get back to his painting.  While Lainie's feelings grow for Ray, she knows that neither one of them  are going to be in Last Chance for long.   Should she take a chance on Ray and see where it leads?
Fayette, the woman who owns the diner has a son, Matthew.  He gets in with some bad kids and an event takes place that kills one of them and puts Matthew in the hospital.  The whole town comes together to help Fayette with the diner and Lainie's finds  herself basically running everything.  She is afraid that her past is going to catch up with her.  So she lets everyone  know that she isn't staying for good.  She needs to keep moving while she still can.
There are many awesome characters in WELCOME TO LAST CHANCE and I love how Cathleen Armstrong makes you get all wrapped up in their business. I felt like I was back in my childhood small town.  I dare you to read this book and not  get caught up in all their lives.  I wonder, can a sequel be in the works? I still can't believe this is a debut novel.  I was turning the pages like crazy and had to see where everyone was going to wind  up. 
SUMMARY
She's learned you can't count on anyone—but she didn't count on landing in Last Chance.
The red warning light on her car dashboard may have driven Lainie Davis to seek help in the tiny town of Last Chance, New Mexico, but as she meets the people who make this one- horse town their home, it's her heart that is flashing bright red warning lights. These people are entirely too nice, too accommodating, and too interested in her personal life—especially since she's on the run and hoping to slip away unnoticed.
Yet in spite of herself, Lainie is increasingly drawn into the small-town dramas and to a handsome local guy with a secret of his own. Could Lainie actually make a life in this little town? Or will the past catch up to her even here in the middle of nowhere?
---
What do you think about this review?
Comments
No comments posted.

Registered users may leave comments.
Log in or register now!