"Hot times in Chance County, Texas"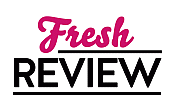 Reviewed by Clare O'Beara
Posted August 28, 2013

Romance Suspense | Romance Series
This book contains two linked stories about the Chance clan in Texas. A little girl was kidnapped twenty years ago and her brother, working a mobster sting case, thinks he sees a woman who looks like an age-enhanced photo of her. But Colt gets gunned down and spends a lot of time recuperating; the LAST CHANCE REUNION will have to wait.
Deputy Lacie McCord sees a figure breaking into the sheriff's office one night and gives chase. It's Colt, limping. He was looking for information on the cold-case death of his mother. He and Lacie were friends in high school, but she went to work in Houston. Missing the small town atmosphere, she's returned... though neither of them thinks the sheriff, Lacie's stepfather, is more than averagely competent. The deputy agrees to help Colt, on the quiet. They talk to the schoolteacher who has taught generations of locals, and hunt in old police files. Someone resents their investigation and fires a rifle at Colt... was it a warning, or with deadly intent? An even deadlier trap awaits, and while Colt has family backing, an unpleasant truth comes between him and Lacie.
Nina Martinez is a firefighter in Chance County and the dry brush spells trouble. She's battling a wildfire when she sees a house in the path of the blaze, where a man is striking a woman. Then the fire is upon her, and all she can do is scramble into the emergency shelter she carries. After the firestorm passes, a doctor swoops down in a helicopter and picks up Nina, who needs oxygen. But the other woman is beyond help. Dr. Josh White visits Nina in hospital afterwards, where she thanks him for saving her, and he asks about the unfortunate victim. Nina claims she can't remember though. If she names someone a murderer she might never be safe. Nina won't talk to the police, but Josh agrees to help her get out of Texas. Someone is following however, and suddenly Josh finds that protecting Nina is the most important thing of all.
While we're given enough information to link the two stories halfway through the second, we don't know how it will work out until the very end. Linda Conrad has done a fine job of portraying her location and peopling it with vivid characters, and this adult romance will please her many fans. You don't need to have read the previous Chance County books but if you have this will round them off nicely. LAST CHANCE REUNION is a really good read, full of tension and caring, so thank you kindly, ma'am.
SUMMARY
LAST CHANCE REUNION
Two Lone Star Stories in One!
TEXAS COLD CASE
Determined to solve the cold case of his mother's murder, Colt Chance returns home to Texas. Turns out the new deputy sheriff is the woman who broke his heart. But when someone targets Lacie, Colt will have to decide between the vengeance he seeks and protecting the one he still loves.
TEXAS LOST AND FOUND
After witnessing a murder, firefighter Nina Martinez finds an ally in medic Josh White. On the run, they discover that Nina is the long-missing Chance sister, Cami. Will Cami embrace the love from Josh and her real family before it's too late?
---
What do you think about this review?
Comments
No comments posted.

Registered users may leave comments.
Log in or register now!