"Can You Ever Truly Escape Your Past?"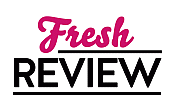 Reviewed by Susan Dyer
Posted August 10, 2013

Women's Fiction Contemporary | Romance Contemporary
THE HERO by Robyn Carr is the third book in her Thunder Point series.   This is the story of Devon McAllister.  She has been living in a cult like compound for the past four years and has a little girl named Mercy.  She wants to leave and take her daughter out of there but she doesn't know how and the head of the group tells her if she leaves, Mercy stays with him.   One night Laine, who is new to the group tells her  she can get out but she has to leave now.
  Of course she does and once out on the road she meets Rawley who works for Cooper in Thunder  Point.  Rawley helps her get her life back.   The first thing they decide on is telling everyone that Devon is Rawley's distant cousin  so there wont be too many questions of how she wound up in Thunder Point.  Along the way, she meets all the awesome characters of Thunder Point  and they are all quick to help her. 
Devon quickly finds a job with the new town doctor who is taken by her plight and agrees to hire her in his office as his assistant.  She finds a beat up duplex in great need of repair and is excited to be on her own and out of Rawley's  hair.  to her surprise, all her new friends come over one day while she is at work and clean, paint, scrape, and bring in some furniture to make her house a home.  She is beside herself and feels she doesn't deserve it.   One of those friends is Spencer, the new coach of the high  school football team. He is quickly taken with her even though he is a new widower he feels things he hasn't felt for a woman in a long time.
We learn a lot about Rawley in THUNDER POINT.  He has had a rough go of life, serving three tours in Vietnam.  He came home to Thunder Point to take care of his Dad and now that his Dad is gone he finds himself opening up to Devon and is quickly taken by Mercy.  He has been in the same place Devon has been and now it's his chance to pay it forward.  
I truly love this book and this series.  Robyn has a way of pulling you right in from the first page and never letting you go.  You will be up all night turning the pages.  The people of Thunder  Point are like one big happy family  and they are always quick to help out one another. THE HERO is a great story of love, forgiveness, starting over, trust,  and true friendship.  I can't wait to read the next book!
Learn more about The Hero
SUMMARY
With warmth and sensitivity, #1 New York Times bestselling author Robyn Carr shows readers that falling in love can be the bravest act of all.
In a moment of desperation, Devon McAllister takes her daughter and flees a place where they should have been safe and secure. She has no idea what is around the next bend, but she is pretty certain it can't be worse than what they've left behind. Her plan is to escape to somewhere she can be invisible. Instead, an unexpected offer of assistance leads her to Thunder Point, a tiny Oregon town with a willingness to help someone in need.
As the widowed father of a vulnerable young boy, Spencer Lawson knows something about needing friendship. But he's not looking for anything else. Instead, he's thrown his energy into his new role as Thunder Point's high school football coach. Tough and demanding to his team, off the field he's gentle and kind...just the kind of man who could heal Devon's wounded heart.
Devon thought she wanted to hide from the world. But in Thunder Point, you find bravery where you least expect it...and sometimes, you find a hero.
---
What do you think about this review?
Comments
No comments posted.

Registered users may leave comments.
Log in or register now!