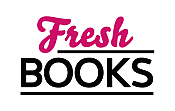 New Year, Great Reads for January
"A journalist's long ago crush must join her in saving her family's business from ruin"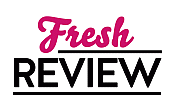 Reviewed by Patricia Woodside
Posted August 8, 2013

Just before he passes away, Samantha Collin's grandfather, Abe, hands over the reins of the family business to her. It seems that her grandfather suspects something foul is happening at Collins Industry and he trusts Samantha to turn the failing company around. Only he expects her to work with Dillon Montgomery, the object of her long ago teen crush. Dillon has his own business, not to mention that her grandfather fired Dillon years ago. Why would he want or expect Dillon to help save the company now? Then, Samantha, a journalist, not a businesswoman, has to deal with her embittered uncle Evan, who feels he should have been left in charge of the company that he worked at alongside his father.
AFTER THE DAWN is technically the third installment in the Family Affair series, although some readers may think it's the second. (The first book, I Know Who Holds Tomorrow, was released originally over a decade ago.) The series tells the stories of five men and women who unbeknownst to them turn out to be long lost brothers and sisters. In this latest installment, the two siblings who have connected so far—Dr. Cade Mathis and Madison Reed, by way of her marriage to the now deceased Wes Reed, discover yet another sibling.
I have found in many Francis Ray novels that what makes them particularly enjoyable is a second romance that is equally as satisfying as the primary one. In this case, it's the story of Roman, Dillon's friend and business manager, and his mother, Marlene. This unexpected plot line never overtakes the first, rather meeting and complementing it until the story reaches its climax in a way that ties everything up into a single, neat bow. It saddens me to know that Ray's untimely death this summer will bring a halt to her special brand of romantic tales about friendship, family and love.
SUMMARY
Samantha Collins is stunned when her grandfather turns Collins Industry over to her, causing more than a bit of ill will among the other family members, especially her uncle, Evan. But nothing stuns her more than when she finds out that he has asked Dillon Montgomery to help her run the company. Her grandfather had fired Dillon and ordered him off the company property years ago.
Twelve years ago Samantha made her feelings known to Dillon and the whole thing ended in disaster and they haven't spoken since. Working together now, even all these years later, is sure to be a disaster. Still, she needs his help if she is going to keep Collins Industry afloat. But will the prodigal son return to the empire - and the woman - who desperately need him? Will he be able to admit how much he desperately needs them.
---
What do you think about this review?
Comments
No comments posted.

Registered users may leave comments.
Log in or register now!