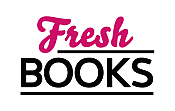 Great new reads in September
"Funny, insightful behind the scenes look at the lives of the women married to the men married to God"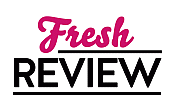 Reviewed by Patricia Woodside
Posted August 8, 2013

PASTORS' WIVES gives readers an insightful behind the scenes look at what life is like for those who are married to those who are married to God. The women in PASTORS' WIVES provide varying takes on what it means to be the woman behind the man of God.
Ruthie's life is everything she wants it to be, with a PR career and a Wall Street husband, until he hears a calling from God that lands them at a suburban Atlanta megachurch. At Greenleaf, the accomplished but spiritually unsure Ruthie has lost her bearings and has to find her way as she becomes steeped in a totally new culture with its own language, rituals and expectations.
Candace, the First Lady of Greenleaf, has been living this life for some time. She was all but born to it, and will let nothing and no one come between her husband and his mantle as the shepherd of this megachurch.
Ginger, Candace's daughter-in-law, struggles with the guilt of her past and the burdens of her present, even as she does her best to be a dutiful wife and mother.
Keenly observant and wryly funny, Cullen does an excellent job of portraying the humanity of these women as they wrestle with the lives they have been given to live. I loved how Candace, the "Iron Lady", is always motivated by good intent even when her actions are seen as overbearing by others. Ginger, whose every action seems a tiny rebellion, will squeeze sympathy out of the most jaded reader. And Ruthie always seems on the verge of walking away, adding a layer of suspense to an already riveting tale.
As someone who grew up in church, married a man, from a long line of ministers, who accepted his own call to minister for God, and lived a life that drew from Ruthie's, Candace's and Ginger's, I found PASTORS' WIVES to be quite real and honest. From the outside looking in, observers want these women to be perfect specimens of Christian womanhood, marriage and motherhood, but rarely, if ever, is that the case. From the inside, these women struggle with all the same things that other women struggle with, i.e. finding their place in the world, balancing work and family, and managing the expectations of others for their lives, not to mention weighing their own hopes and dreams and trying to bury their pasts. Perhaps the only missing viewpoint is of the woman who graciously and willingly takes on being a pastor's wife, maybe even goes looking for it, and manages that mantle with total grace and aplomb. Those women exist too. Nonetheless, Cullen has written a surprisingly fast- paced tale that displays the humanity of the women called upon to support these special men in a laugh-out-loud, sensitive and perceptive way.
SUMMARY
What's it like when the man you married is already married to God? asks Pastors' Wives, an often surprising yet always emotionally true first novel set in a world most of us know only from the outside. Lisa Takeuchi Cullen's debut novel Pastors' Wives follows three women whose lives converge and intertwine at a Southern evangelical megachurch. Ruthie follows her Wall Street husband from New York to Magnolia, a fictional suburb of Atlanta, when he hears a calling to serve at a megachurch called Greenleaf. Reeling from the death of her mother, Ruthie suffers a crisis of faith—in God, in her marriage, and in herself. Candace is Greenleaf's "First Lady," a force of nature who'll stop at nothing to protect her church and her superstar husband. Ginger, married to Candace's son, struggles to play dutiful wife and mother while burying her calamitous past. All their roads collide in one chaotic event that exposes their true selves. Inspired by Cullen's reporting as a staff writer for Time magazine, Pastors' Wives is a dramatic portrayal of the private lives of pastors' wives, caught between the demands of faith, marriage, duty, and love.
---
What do you think about this review?
Comments
No comments posted.

Registered users may leave comments.
Log in or register now!