"No matter what it takes she will be his ... if he can keep her alive!"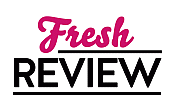 Reviewed by Annetta Sweetko
Posted August 1, 2013

Maya Anderson is a jaguar shifter who had been raised in isolation only recently finding there are others like her and she wants to explore that world. She had no idea she would be the cause of a JAGUAR FEVER. She honestly just wants to hang out with her own kind, how was she to know that everything she thought she wanted was about to be changed in an amazing way.
Wade Patterson had met Maya before [Savage Hunger] and now that he knows she is free nothing will stop him from laying a strategic claim on the beautiful shifter. Well there might be a problem or two. He is part of a Special Forces unit that police the shifters known as "Golden Claw" that keeps him busy and sometimes all over the world, hard to keep a lady happy when you are gone. Then there is the illegal kidnapping and hunting of jaguars that he and his brother are working on now which she some how gets herself in the middle of. Of course her overprotective brother and Maya's desire to prowl about with her new found "kin" are just a few things this love struck alpha will have to work out and overcome. He can only hope he can change her mind and manage to survive to enjoy that victory.
JAGUAR FEVER has a multilayered, sizzling plot that will have readers unable to put it down. At times the dialogue is funny and others deeply moving especially as Maya comes to terms with what she wants in life. There is enough action and surprises to keep these kick-butt shifters busy and enough steam to have the reader blushing. I hope author Terry Spear has more of these shifters up her sleeve because there are a couple of Wade's teammates that need a story of their own. If you are looking for sexy shifters, action in both human and shifter form, exotic locations, romance and steamy love scenes JAGUAR FEVER is exactly what you need.
SUMMARY
She's being pursued by everyone, in more ways than one.
Even in an exotic world of humans, jaguars, and tantalizing creatures who shift between the two, Maya Anderson stands out from the crowd. Interest from human suitors is bad enough, but when male shifters give chase, the real trouble starts.
Who's the hunter and who's the prey?
Investigating the black marketing trade of exotic animals keeps Wade Patterson more than busy. When he and Maya both get entangled in a steamy jungle mission, it becomes impossible to tell who is being hunted or who the hunters are. Wade is desperate to survive this deadly game of cat and mouse. But it's Maya's piercing eyes that keep him awake at night.
---
What do you think about this review?
Comments
No comments posted.

Registered users may leave comments.
Log in or register now!