"Secrets have a way of not staying secret."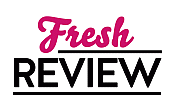 Reviewed by Louise Evans
Posted July 29, 2013

Romance Contemporary | Contemporary Novella / Short Story
TEMPTED BY A COWBOY by Vicki Lewis Thompson tells the story of how a relationship can be ruined when there are secrets. Fletcher Grayson owner of the Rockin G ranch is a hard working rancher that has poured his life savings and any extra money he gets back into his ranch. His love of horses had him venturing into buying a ranch and turning it into a horse breeding facility. The ranch is not doing badly, but it is a long way from operating in the black consistently. Needless to say Fletcher has to watch every penny; he makes sure that his horses and ranch hands eat before he does.
Astrid Lindberg is a large animal vet and a billionaire. She grew up with a silver spoon in her mouth and did not have to worry about paying for college, her parents took care of that for her. Six months ago she became the Vet for gorgeous rancher Fletcher "Fletch" Grayson. The attraction and chemistry between the two of them was instant. But Astrid's number one rule is that she will not get involved with a client. She is a woman and on top of that very petite, because of these two things she has to work twice as hard to earn the respect and clients as her male counterparts. She will not ruin the reputation for which she has worked so hard for by dating a client.
Fletch called her late Saturday night to let her know that Janis, his prized horse, was about to foal and could she come to the ranch. After hours of labor Janis finally gave birth to Buddy Holly. The excitement of the birth with both mother and colt doing well, the romance of the rain, and the strong attraction to each other has Fletch kissing Astrid senseless. Astrid decides it is time to go home; Fletch follows her in his truck to make sure she gets across the bridge ok. She is not paying attention to what she is doing and does not realize until it is too late that she should not have tried to cross the bridge. The water is rushing up over the bridge, before she can try and back up; she and her truck are washed off the bridge.
I am going to leave the review there. You will just have to read TEMPTED BY A COWBOY to see what happens. I can tell you that it is worth the read. The chemistry between Astrid and Fletch burns up the pages. It may be a short book, but is a well written story, just like everything that Ms. Thompson writes. This is the 2nd book in her Perfect Man series. This is a series that is worth the time to read and TEMPTED BY A COWBOY is certainly worth the read.
SUMMARY

The sisters of Gamma Delta Rho just can't agree whether the perfect man is rich or rugged. But can a cowboy ever prove he's worth his weight in gold?

Billionaire Astrid Lindberg may have grown up with a silver spoon in her mouth, but she's determined to have a career as a vet and she feels most at home in a barn surrounded by her beloved horses. Though her parents expect her to settle down with someone refined and rich, Astrid can't keep her thoughts off of the handsome and hardworking rancher Fletcher Grayson. Too bad he's one of her clients and thus strictly off limits.

Then, Astrid is involved in an accident after helping one of Fletcher's horses in the early morning hours, and Fletch comes to her rescue. In the aftermath, the two find their sizzling attraction outweighing common sense and overriding their professional relationship. But Astrid is keeping a secret that is a ticking time bomb with the power to destroy their newfound passion...
---
What do you think about this review?
Comments
No comments posted.

Registered users may leave comments.
Log in or register now!