"Loren takes readers on a wild, sexy ride!"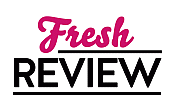 Reviewed by Annie Tegelan
Posted July 26, 2013

Romance Erotica Sensual | Serial | Erotica
NOT UNTIL YOU LOVE is the last installment of the 8-part BDSM serial by Roni Loren. In this concluding serving, Loren does a lot of tying up loose ends and mending old wounds. Cela has come a long way from the virgin post- graduate student. She has bloomed into a woman who has her own mind and her own desires. Foster has fallen deeply in love with her and though it takes him awhile to accept it, he knows that nothing will stop him from having her now.
News from his past resurfaces, bringing back old memories from a time when he felt inadequate about his protecting abilities. In this, he turns to Cela for some comfort and when he realizes that she is there for him no matter what, Foster soon comes to terms that he isn't a failure for his past.
The emotional mending in this book is very important to the overall storyline. It's was what stood in the way of Foster and Cela being together. With old wounds healing, it gives readers a sense that everything will be okay in the future for these two characters. As someone who is a sucker for a happily-ever-after, this was my favorite of all the parts. In this stunning conclusion to the Not Until You serial, Loren takes readers on a wild, sexy ride!
SUMMARY
When Cela walked into his life, scared, innocent, and seeking thrills beyond her wildest dreams, Foster never expected she could become the submissive he's always desired. Cela has changed, has blossomed into something he can't resist, and she's ready and willing to surrender to Foster fully.
But when devastating news reminds Foster how tragically he failed to take care of someone he loved in the past, he wonders what right he has to be with a woman as beautiful and vibrant as Cela. She'll leave eventually anyway—everyone always does.
But Cela isn't about to let Foster chase her away. Can she convince this dominant playboy that her love for him is here to stay?
---
What do you think about this review?
Comments
No comments posted.

Registered users may leave comments.
Log in or register now!