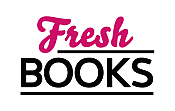 Summer Reads are HOT in July!
"Jillian Hart volunteers to help relocate some feral cats and finds a mystery."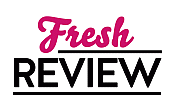 Reviewed by Leanne Davis
Posted July 5, 2013

Jillian, Shawn Cuddahee, and Dustin Grey go into the old textile mill to evaluate what they will need to relocate some feral cats and find an old woman living there. She claims to have a pet named Boots; although no one else can see him. She also claims to be protecting a holy place.
First, Jillian contacts Candace for help. As a local police officer, Candace is very much by the book. She reluctantly agrees to help find out more about Jeannie, a woman whose daughter disappeared years ago. When Jillian, Dustin, and Candace return to the mill, they find Jeannie injured.
When the local councilwoman driving this renovation project is found dead, things really become interesting. Now, they are in a race to find out who is harassing Jeannie, who killed the councilwoman and relocate the cats before something more dangerous happens
Ms. Sweeney has added a new twist to the latest in her i>Cats in Trouble mysteries...a ghost cat. With the addition of the histories on mills in the south and the mystery of the missing girl, events become very interesting in Jillian's new home. We follow Jillian through her trials as she searches to solve the mysteries that surround her. We sympathize with her as she battles her growing conviction that Boots is not a figment of Jeannie's imagination.
Ms. Sweeney is a talented writer who has peopled this series with some extremely likable characters, one truly obnoxious character and some interesting ones to keep it all interesting. She is adept at weaving the history of the textile industry into THE CAT, THE MILL, AND THE MURDER ; giving the reader just enough to keep their interest without boring them. This series just gets better and better.
SUMMARY
When cat lover and quilter Jillian Hart volunteers to help a local animal shelter relocate a colony of feral cats living in an abandoned textile mill, she never expects to find a woman living there, too. Jeannie went missing from Mercy, South Carolina, a decade ago, after her own daughter's disappearance. Jeannie refuses to leave the mill or abandon Boots, her cat who died years ago. After all, she and Boots feel the need to protect the premises from "creepers" who come in the night. After Jeannie is hurt in an accident and is taken away, those who've come to town to help repurpose the mill uncover a terrible discovery.. As the wheels start turning in Jillian's mind, a mysterious new feline friend aids in her quest to unearth a long-kept and dark secret.
---
What do you think about this review?
Comments
1 comment posted.
Re: Jillian Hart volunteers to help relocate some feral cats and finds a mystery.

Very nice review. I love Leann's Cats in Trouble mysteries (and her Yellow Rose series as well), but this book is my favorite of all of them. It is so well written. It's fun, informative without being boring, and leaves you wanting more. The characters have become like old friends. I have all five books in on my Kindle and in audio. I can't wait for the next installment.
(Lynda Turpin 1:30pm December 10, 2013)
Registered users may leave comments.
Log in or register now!