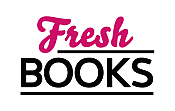 Best August Reads!
"The city of lights and love have captured Melanie and Drew."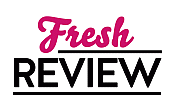 Reviewed by Louise Evans
Posted June 14, 2013

Romance Contemporary | Contemporary Novella / Short Story
What are the odds of finding a kindred spirit from your home town in Paris France? Melanie Shaw has been in Paris two hours and plans on enjoying all Paris has to offer. She is suppose to be on this trip with her two best friends, but life happens and she is here by herself. She is enjoying the view of Norte Dame when she is pushed to the ground and her backpack is ripped from her arm. As she tries to get up and see who mugged her, she sees a man in a brown leather take chase after her muggers. She hopes he catches them, everything was in there except her clothes and her passport. When her knight in shinning armor returns empty handed, she is a little disappointed.
Drew Eldridge was taken by the woman before he ever talked to her. He can tell she is a tourist by her clothes and white gym shoes. Watching her get mugged just makes him mad. He gave a good chase, but after losing them, and having to go back empty handed, he is not happy. Once the introductions are over and he learns she is also from Dallas and they have a friend in common, he is happier. He gives her a ride to her hotel and decides that she will not be staying in the bed bug infested hotel. He can tell how independent she is and knows that he will have to be careful how he approaches the subject of her staying with him in his town home. Drew finally gets her to agree to stay with him. On the way to his town house she falls asleep in the car and does not wake up once they arrive, he carries her in and up to a guest room. After removing one shoe and working on the other she wakes up and is surprised to find herself in a beautiful blue bedroom with Drew taking her shoes off. After he leaves her alone so she can clean up, he heads to his study. Melanie finds him there and borrows his phone so she can call Astrid to let her know what happened, and to let her other BFF Val know what happened. Astrid confirms that Drew is one of the good guys. After talking to Astrid, Melanie returns his phone to him and they talk about what she wants to do while in Paris. Drew already had a plan in his head of how he wanted to show Paris to her, but he knew she would want to pay him back, she has already told as much. After Drew pleads his case and she makes him understand she is not after his money, she gives into his way of seeing Paris. It is the best four days of life. The mugging could have ruined her trip to Paris, but it turned out to be about the best thing that ever happened to her.
I very much enjoyed ONE NIGHT WITH A BILLIONAIR. The chemistry between Melanie and Drew is off the charts right from the start. I have always enjoyed Ms. Thompson's writing and story telling and this is one of her best. How she tells the story of two strangers meeting and over coming obstacles and finding their happily ever after is great.
SUMMARY

Melanie, Astrid, and Valerie may be best friends, but they have very different ideas of what kind of man is more fun—one with a pocket full of cash or a guy with spurs on his boots?

Growing up on a ranch, Melanie Shaw always assumed she'd end up with a strong, protective cowboy someday. Before she settles down, though, she decides to take a romantic adventure in Paris, a city she longs to explore.

But on the first day of her getaway, Melanie winds up in trouble and is rescued by an unlikely stranger—the handsomest Texan she's ever seen. He may not be a cowboy, but what girl can resist a billionaire who wants to take her on a whirlwind tour of the City of Lights? And when the romance between them heats up, Melanie realizes that she may have found her perfect man where she least expected...
---
What do you think about this review?
Comments
No comments posted.

Registered users may leave comments.
Log in or register now!