"EXCITING, FACE PACED AND FANTASTIC"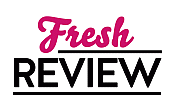 Reviewed by Louise Evans
Posted June 14, 2013

Young Adult Paranormal | Horror
FALL OF NIGHT BY RACHEL CAINE is a rush of a read. FALL OF NIGHT is fast paced, exciting and suspenseful, one of the best Morganville books so far. FALL OF NIGHT has a little of everything, kidnapping, murder, escaped vampires, an evil weapon and Clair trying to live in the "Real" world.
Claire hates goodbyes, she figures she can sneak out of the Glass house and to the border of Morganville to wait for her parents to pick her up and she won't have to see anyone, she is wrong. Not only do Shane, Michael and Eva show up, but so does Myrnin. After the goodbyes, a car ride to the Midland airport and a plane ride to Boston, she is more than ready to meet up with her BFF from high school Liz, and get started on the next phase of her life at MIT studying under Dr Irene Anderson. Clair goes to orientation and realizes that she is going to miss out on a lot of normal college activities. Like attending normal classes, having new friends and living in the dorm, not her small and very expensive room in a townhouse with a very OCD roommate, who also has a stalker. Clair realizes that Liz is not the only one that has changed a lot from high school. Morganville will make a person grow up very fast.
When Clair gets to meet her new mentor Dr Irene Anderson she is surprised to find out that she was once one of Myrnin's assistants, and that she reports directly to Amelie. After getting Claire set up with a security badge and the proper procedures of entering the lab, Dr Anderson asks Claire if she is working on any projects. Claire hesitates answering her, but after a few minutes decides that it would be safe to tell her about VLAD (Vampire Leveling Adjustment Device). This piques the professor's interest and tells Claire she will take her home to get it.
Dr. Anderson is horrified that Claire had it shipped and did not carry it with her. After explaining that she did not want to have to explain to airport security about the device, she relaxed. Claire told her that the rest of her boxes should arrive that day and that VLAD would be there. Dr. Anderson gives Claire busy work for the rest of the day and when it was about 5 decides it is time to leave and tells Claire to call her after unpacking and she will have someone come by and pick up VLAD. After going home and unpacking VLAD first thing she calls Dr. Anderson. Pete and Jesse show up later that evening to take her and VLAD back to the lab. Later that evening, home alone, Claire hears someone in the house. At first she thought it was Liz, but instead there are two men dressed all in black searching her house. She overhears them saying that it isn't there, she assumes they are talking about VLAD.
The next day, while she and Dr. Anderson are taking VLAD apart, she tell her about the visitors and that she thinks they were looking for her and VLAD. When Dr. Anderson all of sudden tells her to hide VLAD in the security wall. She barley gets the panel closed when four people dressed in suits with weird lapel pins enter the lab. Dr. Anderson lets her leave for the day telling to call Dr. Floery, that he would know what to do. She goes to Floery's to see Jesse and tell her what happened, in the process she swears she sees Shane, but that is not possible he is back in Morganville. At the end of FALL OF NIGHT Claire finds herself back at the border of Morganville being escorted back in by police chief Hanna Moses, and she has some very interesting new friends with her.
From here this is where all the excitement starts. Claire is again running her life, but with new people helping her, and she is wishing that she had the back up of her friends. Be careful what you wish for. Personally I think this is the best Morganville book since about book 3 or 4. I read through FALL OF NIGHT so fast I think I will have to go back and reread it. Ms. Caine really hit her mark with this one and I cannot wait to see what happens to the residence, human and vampire in the next book. This is a must read if you are a fan of Morganville, even if you're not FALL OF NIGHT is worth a read.
SUMMARY
Thanks to its unique combination of human and vampire residents, Morganville, Texas, is a small college town with big–time problems. When student Claire Danvers gets the chance to experience life on the outside, she takes it. But Morganville isn't the only town with vampire trouble...
Claire never thought she'd leave Morganville, but when she gets accepted into the graduate program at MIT, she can't pass up the opportunity. Saying good–bye to her friends is bittersweet, especially since things are still raw and unsettled between Claire and her boyfriend, Shane.
Her new life at MIT is scary and exciting, but Morganville is never really far from Claire's mind. Enrolled in a special advanced study program with Professor Irene Anderson, a former Morganville native, Claire is able to work on her machine, which is designed to cancel the mental abilities of vampires.
But when she begins testing her machine on live subjects, things quickly spiral out of control, and Claire starts to wonder whether leaving Morganville was the last mistake she'll ever make...
Videos
---
What do you think about this review?
Comments
1 comment posted.
Re: EXCITING, FACE PACED AND FANTASTIC

I think I've read the first 2 or 3 books and enjoyed them, but never kept up with the rest of the series. I'm always hesitant about series that are so big. Not because it's a lot to read, just because it is hard for the author to keep the plot exciting and engaging while at the same time, keeping the story line logical and realistic enough that it can be that long. This makes me want to pick the series back up though! If I remember correctly, each book was a quick read, so it shouldn't be too hard to catch up. :)
(Samantha Randolph 8:10pm July 20, 2013)
Registered users may leave comments.
Log in or register now!