"SEXY, SWEATY AND FUN"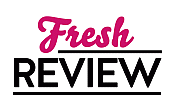 Reviewed by Louise Evans
Posted June 11, 2013

Romance Contemporary | Romance Series
WILD AT HEART by Vicki Lewis Thompson has Luke Griffin curious about the woman who has volunteered to live out in a tent and an 8x8 platform to watch and document the habits of a pair of nesting eagles and their young. Especially since she convinced Jack Chance and Emmett Sterling to let her be on the property and build her the platform. Naomi Perkins knows all about The Last Chance ranch and the land around it, having grown up in Shoshone WY. When the opportunity to observe the eagles was presented to Naomi she jumps at the chance to go home and leave Florida, more so now that her job there has ended.
Naomi notices a lone figure riding in her direction, she assumes it's either Jack or Emmett coming out to check on her and the eagles progress. That is until she can tell that the person riding in her direction does not have the same physical stature as either one of those two. She retrieves her binoculars and is quite surprised at the fine specimen of a man that is coming out there. She knows she looks awful, having been living in a tent and bathing in a stream for a few days, that she does not want to meet someone as gorgeous as him at that moment. When Luke stops under her platform and calls up to see if she is there he does not immediately get a response. When he does get one, he does not expect it to be in the form of a slimy, sticky, green energy drink poured on the top of his head and all over his good hat. After knocking her uncapped drink over and spilling it all over him, Naomi knows she blew her cover that she was up there and hoping he would go away. When she finally leans over and looks down at him, he is surprised at how pretty she is. After an awkward introduction she asks if he would like to see the eagles. The longer he is with her the more she impresses him with her knowledge and passion for the eagles, and her living conditions. He is not used to a woman who likes to camp and is one with nature. They both use the eagles as an excuse for a while for him to visit her, but that excuse doesn't last long. After the first time they are together he needs to make sure that she understands that he is a wanderer and that he won't be at the Last Chance past the end of the summer. She explains that she is hoping to get her dream job working at Yellowstone by the time the eagles have left the nest. and the she will not be there much longer either. They seem to be keeping everything casual until a fireworks extravaganza that is planned for July 4th. Luke invites her to be his date, than panics. He realizes he might just have sent their no strings, no commitment fun time together into another category that he does not want it to go and knows he needs to leave immediately. Luke goes to Jack and resigns and leaves town with out saying goodbye to Naomi. Jack is not happy with Luke, but he understands. Naomi is understandably upset and puts on her happy face and chalks it up to a summer fling. Besides she has her eagles.
I liked this story, but I do not think this was one of Ms. Thompson's better stories. I am not sure if it was the characters or the story itself. WILD AT HEART is still a must read if you are a fan of The Sons of Chance series, but it was not one of the better story lines.
SUMMARY
Some men can't be tamed...
Domesticity can starve a man's soul, and drifter cowboy Luke Griffin believes in absolute freedom. His gig at the Last Chance Ranch will end soon, and he'll move on. But then Luke gets splashed by a green energy drink from a platform in a tree, and suddenly things get complicated.
Naomi Perkins was studying the nesting of a rare pair of bald eagles when she accidentally "baptizes" the delish cowboy. And when his shirt comes off...good morning, libido! But this attraction isn't just mutual–it's fierce enough to send them both tumbling into a no–strings fling.
It's a temporary arrangement, even if it is way more intense than anything Naomi could have imagined. But when the time comes, will she be able to let this wild cowboy go?
---
What do you think about this review?
Comments
No comments posted.

Registered users may leave comments.
Log in or register now!